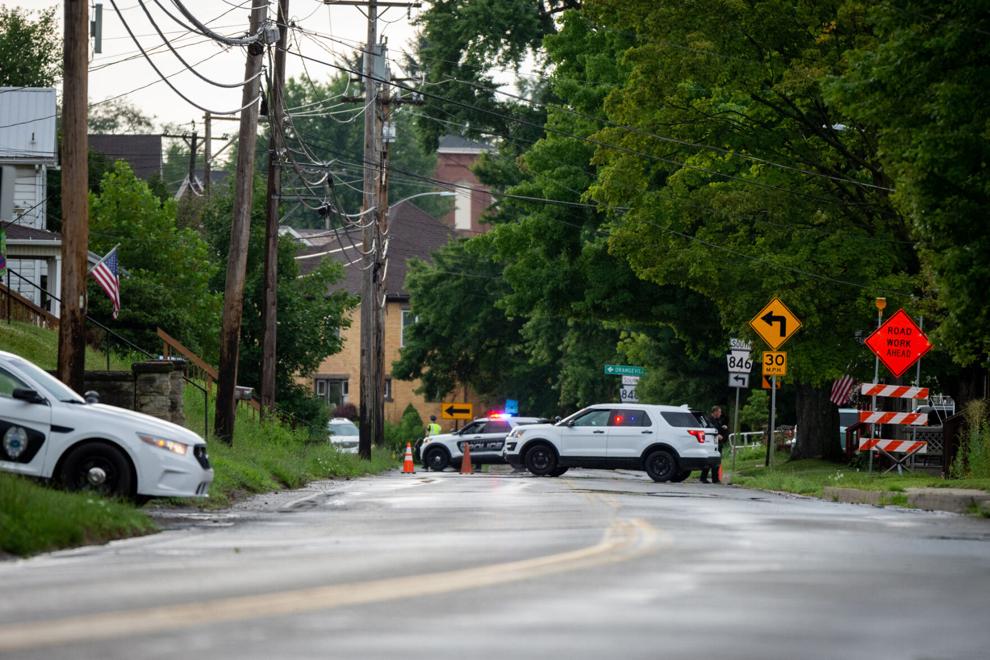 GREENVILLE — With a tense standoff and two children younger than 2, the elements were in place Monday for a tragedy.
Fortunately, the man involved decided on a different course of action — he gave himself up, said Lt. Paul Molton.
"He did do the right thing," said Molton, ranking officer for Greenville-West Salem police.
By surrendering to police, the man, who was not identified Monday, helped bring a peaceful end to a five-hour standoff. 
Molton said police arrived shortly after 3 p.m. Monday at 6 Church St., Greenville, with an arrest warrant and search warrant to seek a man believed to be in the residence.
The man responded by barricading himself in an upper floor of the home with two children, ages 17 months and 6 months, and his girlfriend, Molton said.
Molton said he wasn't sure if the man was the father of the two children or if he had ever lived in Mercer County. 
"It's always a touchy situation – especially with young kids,'' Molton said. 
Police did not identify the man or the woman, but said the standoff ended about 8:30 p.m. through negotiations between the man and negotiators from the Mercer County Critical Incident Response Team.
No one was injured.
Molton said the children were placed with Mercer County Children and Youth Services. The man was taken to Mercer County Jail. 
The house was a rental property but didn't immediately know the property's owner. The warrants related to charges filed in Allegheny County for parole violations and described the man as a "parole absconder,'' Molton said.
He said police were concerned that the man had been armed, but did not say whether officers recovered a weapon.
Agencies that responded to the incident included Mercer County CIRT, police departments from Greenville-West Salem Township, Hempfield Township, Hermitage, Jefferson Township, Pymatuning Township and South Pymatuning Township, and Greenville Fire Department.
McGonigle and Elite ambulance services, and agents from Pennsylvania Bureau of Probation and Parole also responded.