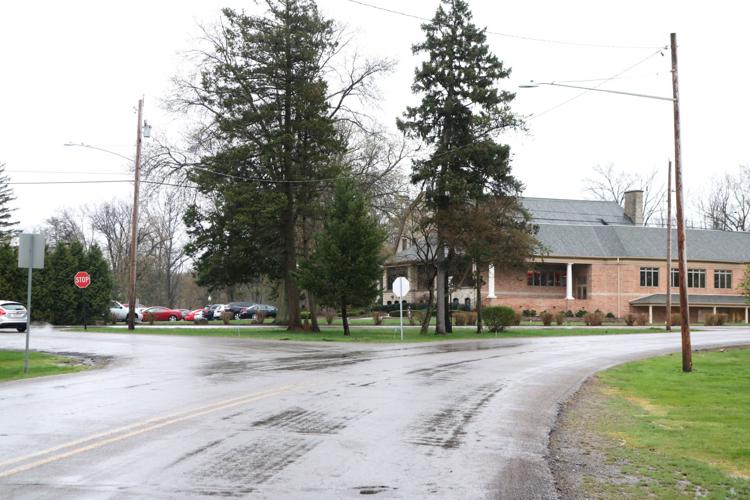 HERMITAGE — With state plans for a road improvement project in Hermitage moving forward, city officials want to get started a year early.
The project calls for repaving and widening Thornton Street from the Sharon city line to Forker Boulevard, and altering the intersection of Thornton and Forker near Buhl Park from a Y alignment to a T set-up.
Work will also include the addition of bike lanes on both sides of Thornton. The new bike lanes will connect with soon-to-be-built bike lanes in Sharon and follow Thornton to Forker and then to Hazen Road.
When the project is completed bicyclists will be able to travel from Sharon to the park on dedicated bike lanes, said Jeremy Coxe, Hermitage's assistant director of planning and development.
"We're almost 100 percent complete on the design, we're just waiting to get the final approvals now," Coxe said.
PennDOT has scheduled the project for construction in 2020, although Coxe said Hermitage officials would like to get the worki underway during the 2019 construction season.
Hermitage officials planned to complete the project during the 2019 construction season when PennDOT first announced the project last year. Coxe said he expects to hear from state officials within the next month about the request to start work this year.
"I think we'd like to get construction underway if possible in late June or July at the latest, with most of the work done before school starts," he said.
A federal Surface Transportation Urban Funds grant of $538,181 will partially cover the project, with the city covering up-front engineering cost of $50,000.
During construction, PennDOT will have a 1.8-mile long detour using state Route 18.
The public can review project plans, which will be on display from 8 a.m. to 5 p.m. April 29 to May 29 at the Hermitage City Building, 800 N. Hermitage Road. The plans will also be available on the city's website at www.hermitage.net.