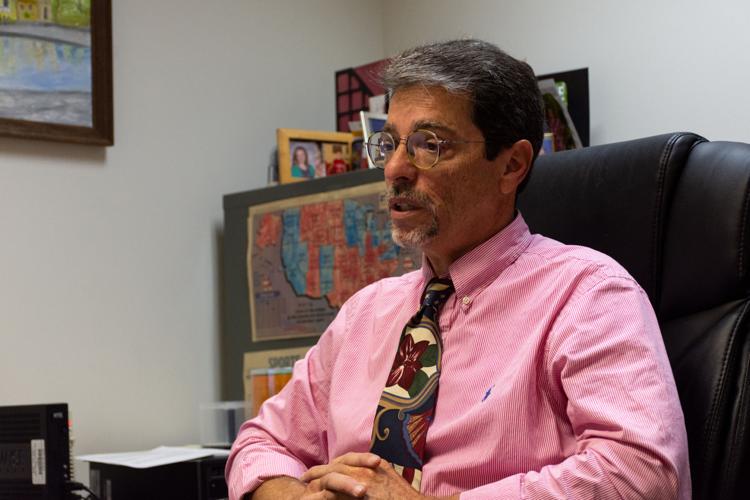 MERCER — The state's new election law will force Mercer County to purchase two high-speed scanning machines to tally an expected influx of ballots by mail.
And that could be just the beginning of a costly reaction to the new directives from Harrisburg.
Jeff Greenburg, director of Mercer County department of Election and Voter Registration, told county commissioners Thursday that the law, passed Oct. 29, mandates that the county purchase high-speed scanning tally machines, at an approximate cost of $57,000 each. The county will probably need two DS450 scanner-tabulators from ES&S, which also provides the existing scanners and ballot-marking devices at the precincts.
In most years, the second machine would be a backup against one machine breaking down, Greenburg said. But Mercer County will need additional counting capacity for the 2020 presidential election.
"My guess is that we would use both 450s next year," he said.
The scanners became necessary with passage of the new law, which included a 50-day period for voting by mail before each election. It also removes restrictions on voting by mail.
Under the law through Tuesday's election, Pennsylvania residents could vote by mail only if they showed that they would be unable to be in their own district on Election Day. The new law, which goes into effect with next year's presidential primary, allows registered voters to obtain mail ballots without giving a reason.
Greenburg said he thinks many more people will take advantage of the new law's provisions to cast votes by mail as long as 50 days before the election.
The law also requires counties to count the mailed-in ballots at a central location after the polls close, which makes the new scanners necessary, he said. It will also create a level of redundancy in the system.
The county election director also told commissioners that his office would need to add staff and move to a larger space. Complying with the new regulations will be more labor intensive and the county election office doesn't have space for two more scanning devices, or even additional staff.
"It's not just going to be staffing," Greenburg said. "It's going to be space."
The county cleaned up after an election night glitch Friday morning when staff counted 99 ballots, including one military ballot and 98 absentee votes that were unable to be counted Tuesday after the polls closed.
Greenburg said the folded absentee ballots caused jams in the DS200 scanners, so he ordered staff to give up the count for Friday's tally. He said the county could address that issue by devising ballots that can be mailed while folding it fewer times. 
The change would likely mean paying additional postage for returning the absentee ballots.
Friday's counted ballots lifted the county's turnout to 33.98 percent. The election night turnout percentage was 33.84 percent.
Greenburg said that no more than "a handful" of votes would remain to be counted after Tuesday, the deadline for receiving military and overseas ballots.