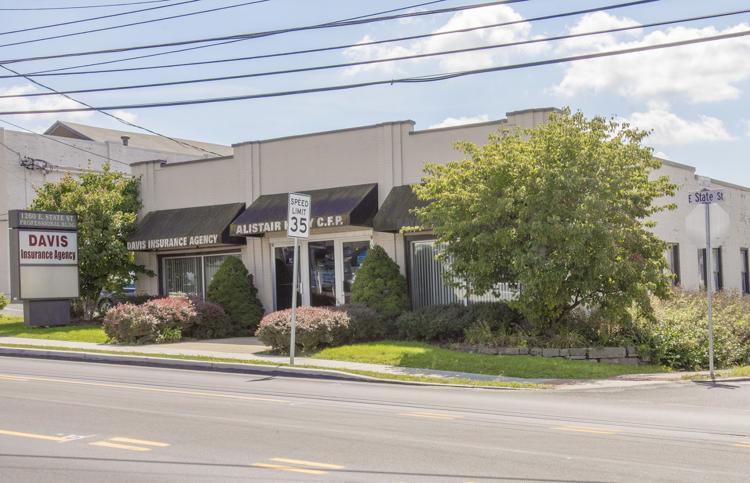 SHARON – The Sharon Redevelopment Authority has sold a building previously purchased at judicial sale, after it sat for two years under the ownership of three governing bodies.
The Sharon City School District at its monthly meeting Aug. 26 approved an agreement to sell the State Street Professional building at 33 Strawbridge Ave., Sharon, and to put it back on the tax rolls.
The school district, city of Sharon and the county formed a partnership to buy the building in June 2017. The building's owner owed $157,000 in back taxes. The partnership, the Sharon Redevelopment Authority, bought the property for $949 plus court costs.
The property has been sold to Preston Ford Hyundai of Sharon for $50,000. The three entities will split the profits.
The unique partnership was the first of its kind.
Representatives of the three governing bodies identified Sharon buildings with delinquent taxes that would be viable for resale so they could get the buildings back on their tax rolls.
The county, city and school district used the taxes owed as leverage to buy the property two years ago, Sharon City Manager Bob Fiscus said. He said he was authorized to bid all the way up to the $157,000 owed in back taxes because that money would have come back to the city and school district anyway.
Had a private owner won the property at the judicial sale for $30,000, that money would also have been divided among the city, school and county.
The school district will get the majority of the money from the Preston sale – almost half.
Judicial sales were started up again four years ago as a way to attack the blight problem in the county, County Commissioner Matt McConnell said.
Once a property owner gets behind on his or her taxes at a certain level, the property can be seized. But the county wants to encourage people who are buying real estate to buy at judicial sale to recoup some of the lost tax dollars.
McConnell said that since bringing back the judicial sale process, the county has seen additional taxes coming back in.
Multiple calls to Preston for comment on its plans for the building have not been returned.
Follow Melissa Klaric on Twitter and Facebook @HeraldKlaric, email: mklaric@sharonherald.com.