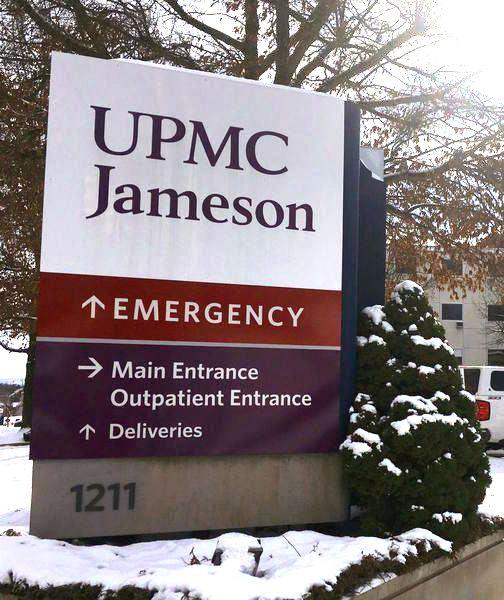 NEW CASTLE — UPMC Jameson Hospital had to clean up and move patients after a water pipe burst Sunday night.
The water flooded certain areas and rooms, including the intensive care unit, according to hospital spokeswoman Lisa Lombardo.
She said the pipe ruptured around 9:30 p.m., affecting a few patient rooms and an office. The water leaked down to a floor below, and into the ICU, she said. Although some equipment got wet, none of the devices that directly affect patient care was disrupted, Lombardo said.
"There was no impact on patient care," she said. "They were safely moved to areas that are safe, fully functioning and operational."
Lombardo estimated that about 12 patients were moved all together to rooms "where they received the same level of care."
All of the affected patients were moved within UPMC Jameson, Lombardo said, without transfers to other UPMC hospitals, including the UPMC Horizon hospitals in Farrell and Greenville.
"UPMC Jameson and UPMC Horizon routinely work together to coordinate care delivery for the region," she said Monday afternoon. "UPMC Jameson is fully staffed, the hospital remains open for service and continues to accept new admissions."
At least one office room and other rooms also were affected by the water and a small number of elective surgeries have been postponed and will be rescheduled, she said.
Lombardo said restoration services were called in immediately to assist with the clean up and repairing electronics, and the restorers were still working on Monday.
"The swift actions by our patient care and Facilities teams maintained the safety of our patients and employees, and supported complete continuity of care," she said.