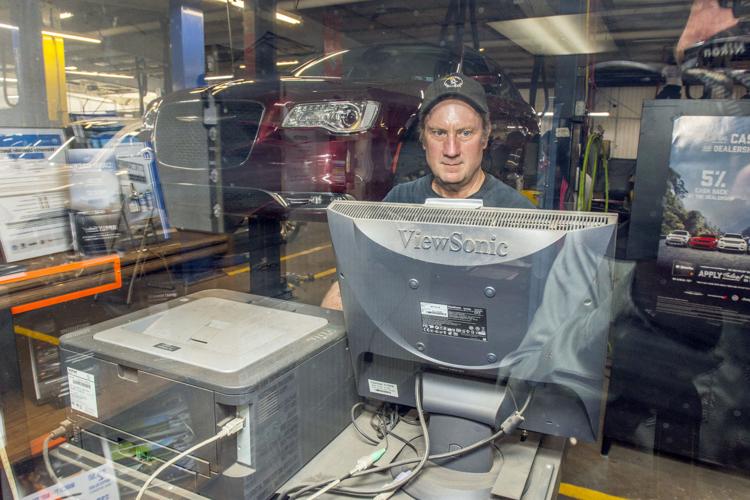 HEMPFIELD TOWNSHIP – Car dealers are always looking for ways to draw people into their showrooms, but Coy Price wouldn't mind if the state axed mandatory car emissions testing in Mercer County.
"When you look at the cost of the machine for the test, the cost of transmitting test data to Harrisburg, the cost of the sticker and then what I pay my technician to do the test – the revenue I get doesn't cover my costs,'' said Price, owner of Lakeland Chrysler, Jeep, Dodge, Ram in Hempfield Township.
Under a proposal championed by two state senators, Price could get his wish for Mercer County motorists to be freed from the emissions testing requirement.
State Sen. Kim Ward, R-39, Westmoreland County, and state Sen. Wayne Langerholc, R-35, Cambria County, held a hearing last month to take input on a proposal to exempt Mercer and six other counties — Blair, Cambria, Lackawanna, Luzerne, Lycoming and Westmoreland — from emissions inspection.
Ward is shepherding measures in the state Senate and House which would overhaul emission testing requirements in the state. The measures includes her own along with State Sen. Michele Brooks, R-50, Jamestown. Brooks said she strongly supports the measure eliminating Mercer County from emission testing.
"There are multiple ways we are trying to address this problem,'' Brooks said. "Mercer County does not need to be included in this program, and I am hopeful that this study will be able to eliminate the county from this onerous mandate. The facts are clear. The report shows that eliminating Mercer County will not negatively impact air quality." 
Car and truck owners in 25 Pennsylvania counties are required to undergo the testing program, under a 1990 federal law as part of the Clean Air Act.
Under the federal law, each state had to identify counties that weren't meeting certain clean air levels. These counties were required to undergo the auto emission tests.
In Pennsylvania, the affected counties were concentrated around its two biggest cities – Pittsburgh and Philadelphia. Erie County was included as it had the city of Erie as other counties having more populated cities which includes Altoona, Johnstown, Wilkes-Barre, Williamsport and Allentown.
Ward said Mercer County's selection as a testing location seems arbitrary, considering that none of the bordering counties have the requirement.
"It's so willy-nilly on who got picked and who didn't," she said. "Mercer County is an example of a county that was picked but isn't populated."
In addition to eliminating seven counties from the emission program, the various proposals would other measures, including exempting vehicles from testing for the first eight years after their manufacturing dates in counties requiring emission tests. Also, a plan would require testing every two years instead of the annual test now required.
Ward said she is optimistic about having the emissions testing requirement dropped in the seven counties. The state Department of Environmental Protection is a key player in the process, as the state agency responsible for enforcing the Clean Air Act. 
"We had a hearing on this where DEP pushed back a little, but not very hard,'' Ward said.
There is another layer of government in making all of this a reality. Any measure created by the state must be approved by the federal EPA.
But that doesn't deter Ward. Other states such as North Carolina were able to get dozens of their counties eliminated from emission testings with EPA's support, she said.
"We'll work with them,'' Ward said of EPA. "We're encouraged by the fact that other states with environmental issues were able to get this done.''
Getting through this bureaucracy is going to take time – and that concerns Price. The current law doesn't allow wiggle room on testing equipment.
"We're required to get a new machine every 4 years,'' he said. "And my machine's expiration is in November. These machines cost $5,000 so if the state is going to eliminate these inspections I hope they do it quickly.''
A remedy is available for that, Ward responded. A measure freeing businesses from the 4-year new equipment requirement could be put on the fast-track.   
"You wouldn't have to get a new machine until we get this worked out,'' she said.