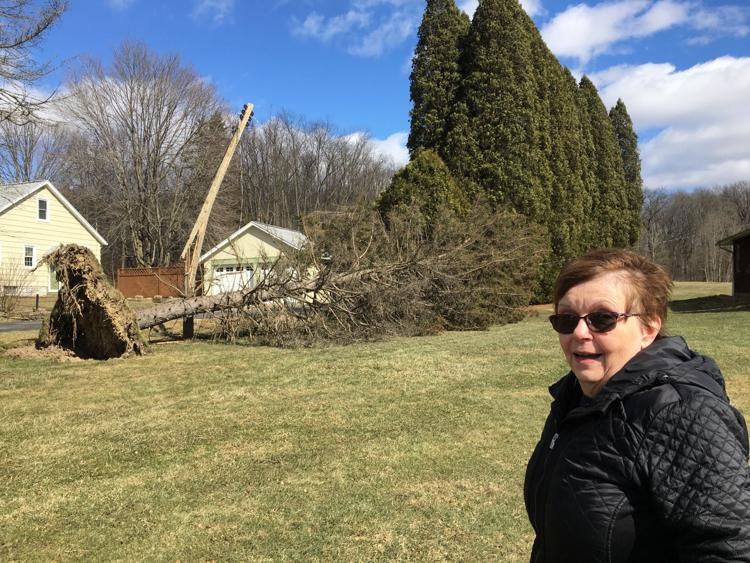 COOLSPRING TOWNSHIP — On Monday morning, Wanda Wilds and her husband awakened to find herself without modern amenities.
During the night, high winds uprooted a pine tree, which took out power lines to her and her neighbor's home. Without electricity, her water pump and furnace no longer functioned as temperatures dipped into the 20s.
"We have no water, no electricity and no heat,'' Wilds said. "We hardly ever lose our electricity out here.''
She had plenty of company, though, as heavy winds smacked the region on Sunday and Monday, packing wind gusts around 70 mph, and leaving thousands without power. At the storm's height, more than 27,700 Penn Power customers were without electricity, according to the utility's website. Mercer County was hit hard, with about 1,800 customers left without power countywide.
The power outage was often a double blow for homeowners who had gas heating, but electrical heat blowers, and a triple blow to rural residents like Wilds who depended on electric-powered water pumps for their wells.
In response to the power outages that left many customers without heat, Shenango Township opened a warming center Monday in its municipal building, said Frank Jannetti, director of Mercer County Department of Public Safety.
"But I don't think it was used much, if at all,'' Jannetti said.
While it may not have seemed like it, he said Mercer County was fortunate.
"No essential facilities like hospitals, nursing homes, police and fire departments are without power," Jannetti said Monday.
Penn Power provides service for 160,000 customers in all of Mercer and Lawrence counties along with sections of Allegheny, Beaver, Butler and Crawford counties.
There were around 1,800 customers in Mercer County without power at its height, the website said. By 10 p.m. Monday that figure was about 400.
But the site also said power won't be restored to "the majority'' of its customers until 4 p.m. Thursday.
A major headache for the utility was the widespread wrath of the storm. Penn Power, owned by FirstEnergy Corp., has sister utilities in Ohio, Pennsylvania, West Virginia and Maryland. All of the company's utilities in those states were socked with outages, Chris Eck, a FirstEnergy spokesman, said mid-Monday.
"And the storm is continuing to track east so it's going to hit our New Jersey utility later on Monday,'' Eck said.
Also, in each service territory the outages cut a wide swath, he added.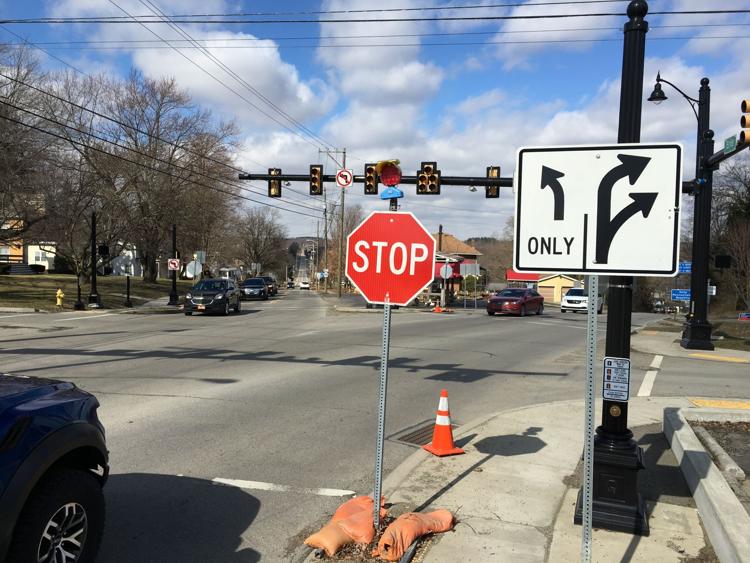 "When you look at the outage map it its like a polka-dot pattern,'' Eck said. "There's a lot of work for us everywhere.''
Normally, FirstEnergy can call upon its utility companies for manpower when one of them gets hit. In this case though all of them are busy with their own service areas, he said.
"And it's not just our utilities,'' Eck said. "Other utilities are dealing with the same situation we are.''
Eck said FirstEnergy expected to be able to pull crews from its Toledo Edison subsidiary later today as that area wasn't hit as hard. By 7 p.m. Monday, FirstEnergy had restored power to more than 658,000 of its customers.
The storm caused a rude awakening for East Lackawannock Township Supervisor Bob Perrine.
State police rousted him out of bed with a 4 a.m. phone call. A fallen tree blocked traffic in both directions on Stonepile Road and the electric company's tree subcontractor service wasn't immediately available.
After closing the road, Perrine said he hoped a tree service would surface by daybreak.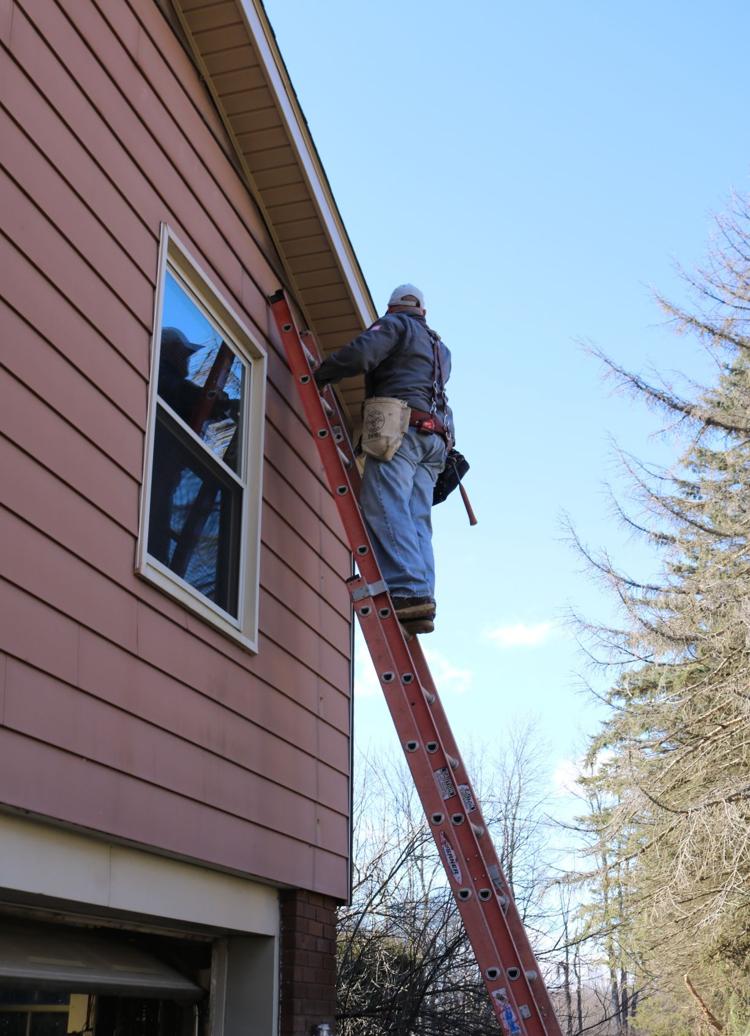 By 11 a.m., Perrine gave up that hope. So he and the township's laborer took matters into their own hands with chain saws.
While those affected might grumble about the long wait in getting power restored, Jannetti said the utility responded well.
"With all that they had to deal with you have to give them credit,'' he said. "They had the number of outages under 900 by late Monday afternoon and that's doing a good job.''