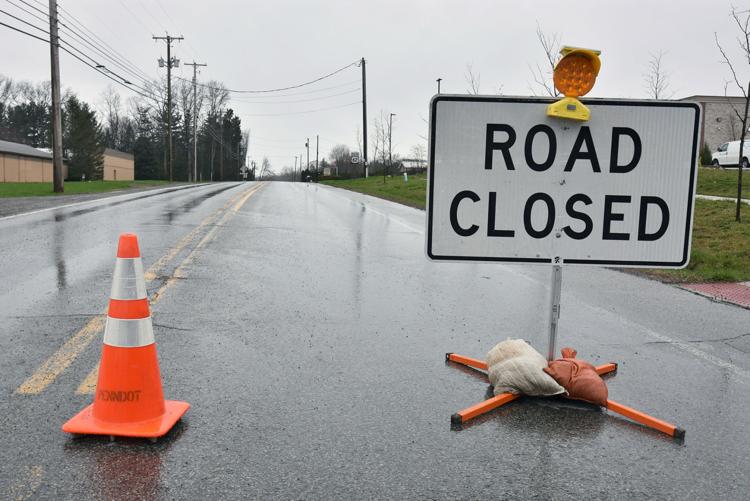 As Sunday dragged on, and the skies over Hempfield Township grew dark, Dave King saw the storm growing.
King, chief of the Hempfield Township Volunteer Fire Department, said he expected wind coming from several directions at once in the upper atmosphere. And he would know — he is a trained spotter for the National Weather Service.
"You had a cold front meeting warm air and then you throw in the jet stream. I thought there was going to be trouble,'' King said.
King said his township was lucky in terms of damage.
"The only thing I saw damaged was an insulator on a power pole that was for a private home,'' King said. "We got hit a little harder here for rain."
His rain gauges, which he uses to provide information for the National Weather Service, indicated that a little more than two inches of rainfall landed Sunday on his slice of Hempfield Township.
King didn't have a figure on wind speed, but he said it was high.
Officially, winds as fast as 65 mph clobbered the immediate area Sunday. Those gusts left more than 10,000 Penn Power customers in Mercer County without electricity.
"There were straight-line winds between 50 to 65 mph in your area,'' said Marty Mullen, a meteorologist with the National Weather Services' Cleveland office. "And there were places where people saw an inch to an inch-and-a-third of rain.''
But Mercer County didn't get as hard hit as Shelby, Ohio, and Springboro, in Crawford County, which had tornadoes, he added. The Weather Service classified the Springboro tornado as an EF-0, the lowest possible rating.
"In your area, it was mostly downed trees and power lines,'' Mullen said.
Still, the storm had plenty of punch as it roared through the county.
"In looking at the outages, the storm absolutely started in the south and moved northwest through Youngstown and western Pennsylvania,'' said Chris Eck, a Penn Power spokesman. "There were outages in Sharon, Hermitage, Mercer, Jackson Center and New Lebanon. But there were other outages as well.''
Utility workers had to temporarily shut down a substation, which Eck said caused the outage. Within an hour, that substation was brought back on line and the outage numbers fell rapidly.
By Monday morning, the county had just under 700 utility customers without power. By 5 p.m., Monday it was down to under 300.
The fierce winds slammed Stoneboro, which suffered both electric and landline phone outages.
"(There was) a tree went down on Fairground Road, and it took both lines with it,'' said Laurie McLallen, Stoneboro's secretary. "The tree was taken off the road by our maintenance supervisor.''
A Verizon map showed service was restored in that area, but a company spokesman didn't have any immediate information.
In Sandy Lake, the effects were intense but short-lived, borough secretary Cindy Troy said.
"Pretty much the whole community lost electricity for just a while,'' she said. "But it was over in a couple of hours.''
Mercer County 911 reported no major injuries from the storm. Frank Jannetti summed up the storm by saying, "There were trees and wires down.''