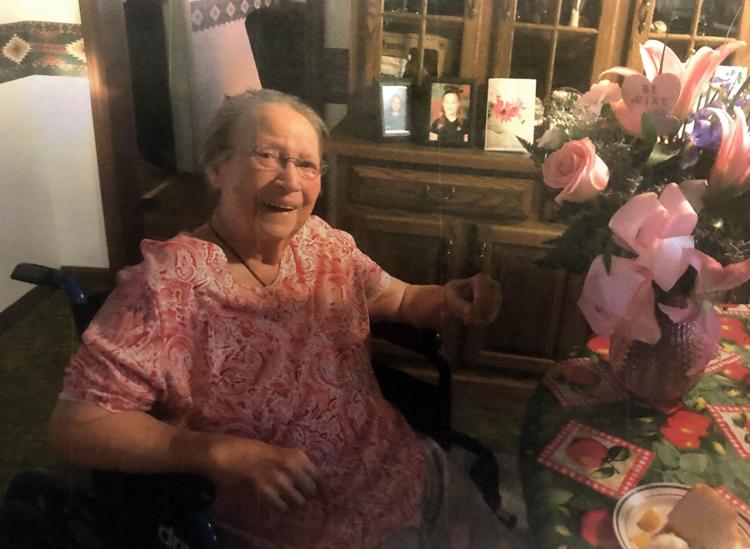 HERMITAGE – Rhonda Laverty has stood by her mother's side through everything in life.
Now, she just wants to visit with her mother, Marion, but can see her only through a window in a long-term care facility.
"I think all she wants to do is die," Rhonda said. "I go up there and yell through the window and the air conditioner at her."
Rhonda said family members were allowed to visit her mother in the hospital, after going through a screening process, during the COVID-19 pandemic. But each long-term care facility has had its own policies, which are often more restrictive than those in hospitals.
Hospitality Care Center in Hermitage, where Marion is a resident, has prohibited all visitors during the pandemic.
"She's getting good care there. They did wonders with her," Rhonda said. "But she's basically alone and I've always been there with her. In just a short period of time, the way she looks is just awful. It's not my mom."
Mary Anderson, administrator of the center, said hospice patients are allowed visitors. Rhonda said her mother is not a hospice patient.
Since Pennsylvania had its first COVID-19 case in March, long-term care homes and their residents have been at the storm's center. Of the more than 8,000 Pennsylvanians who have died from the virus, over half have been long-term care home residents.
Most of those residents are senior citizens, many of whom have co-morbidities that leave them vulnerable to adverse outcomes, including death, if they contract the virus. Further, those residents are often in close proximity, with activities held and meals served in common spaces.
A long-term care home in Beaver County had an effective 100 percent infection rate. More than half of Mercer County's 26 fatal COVID-19 cases occurred at a single nursing home, Grove Manor in Grove City.
Anderson said Hospitality Care's restrictive policy is designed to avoid the outcomes that have happened in other facilities, and it has been successful.
"I really don't want to take the chance," Anderson said. "We've been very fortunate that we have not had residents or staff test positive. I would like to keep it that way."
Kirk Hawthorne, administrator of St. John XXIII nursing home in Hermitage, said long-term care facilities have restrictions placed on them and follow guidelines from Pennsylvania Department of Health and U.S. Centers for Disease Control and Prevention.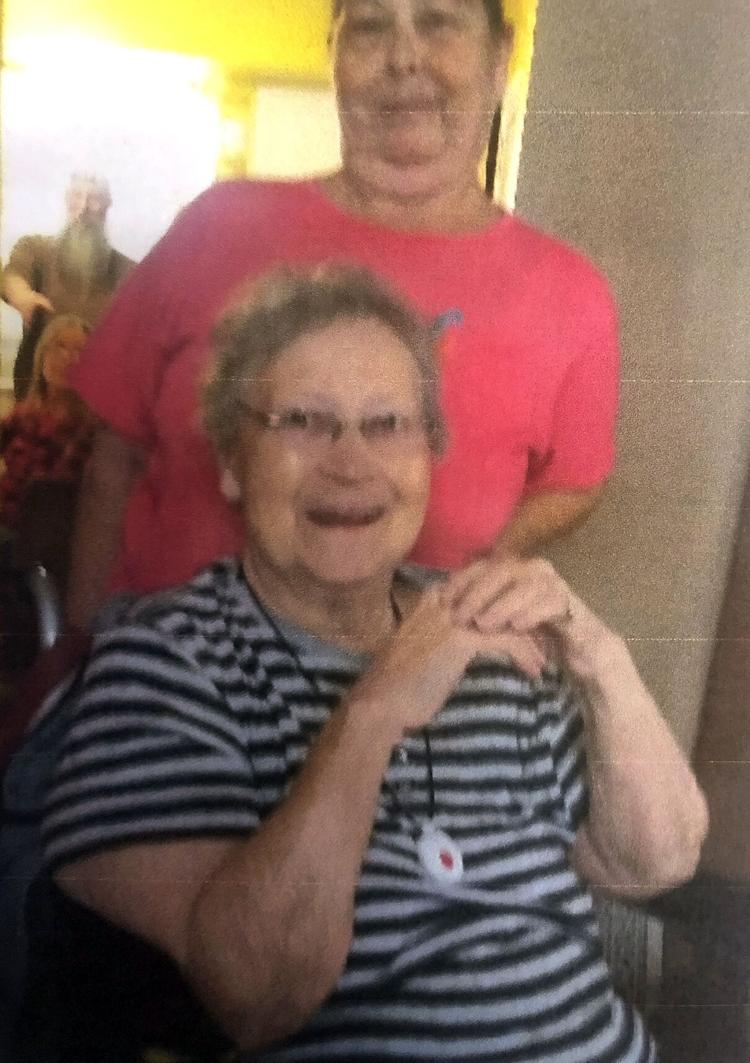 St. John XXIII has an end-of-life compassionate care program that allows loved ones to visit patients, he said. Other than that, visits are allowed by appointment only. Visitors must be COVID-19 tested on the same cycle as staff. They must also wear masks, use hand sanitizer and practice social distancing.
"We're doing everything to keep everyone safe," Hawthorne said. "That's what we're trying to do."
Rhonda said she would submit to all the restrictions, including being tested.
"I'll do whatever I have to do," Rhonda said. "It's not fair you can't come in to help nurse your loved one and help them get well again."
Rhonda, 58, Farrell, and her four brothers, might not have to wait too much longer to see their mother face-to-face again.
House Bill 2861 -- which would allow long-term care residents, including those living in nursing homes, to designate an essential caregiver who would be allowed to enter the facilities -- passed the state House Oct. 20 by a vote of 176 to 26. The bill is in the state Senate.
The bill would allow a person that is in a long-term care facility, including nursing homes, to designate an essential caregiver, said Rep. Mark Longietti, D-7.
Under the proposed law, a single designated essential caregiver would be allowed to provide for their loved one's physical needs and provide emotional support, said state Rep. Mark Longietti, D-7, Hermitage. But the essential caregiver also would have to follow Department of Health protocols by wearing masks and practicing social distancing, and submit to COVID-19 testing and screenings.
"This bill was in response to situations like the one Rhonda called about where loved ones are not being allowed access to patients," Longietti said. "I have received a number of calls from folks in the last couple months or so who've expressed concern about a loved one in a nursing home that they couldn't visit."
Longietti supports the bill and voted for it.
He also has had a personal related experience that helped fuel his passion for the bill. Longietti's stepfather died in a nursing home a couple of years ago.
"He was in there for three years and my mother was there every day," Longietti said. "She provided critical care for him. She did laundry, she helped feed him."
Longietti agreed that long-term care facilities must be careful to keep the pandemic from affecting their residents.
"But I think there's a way to balance benefits patients received from a caregiver and properly balance the interest of public health," Longietti said.
Rhonda said she thinks that without being able to see family members, her mother is just giving up. She believes the bill in the state legislature could literally be a lifesaver.
"All I want to do is be there with her," Rhonda said. "I know if there was one of us there, she'd do a complete turnaround."
Follow Melissa Klaric on Twitter and Facebook @HeraldKlaric, email: mklaric@sharonherald.com