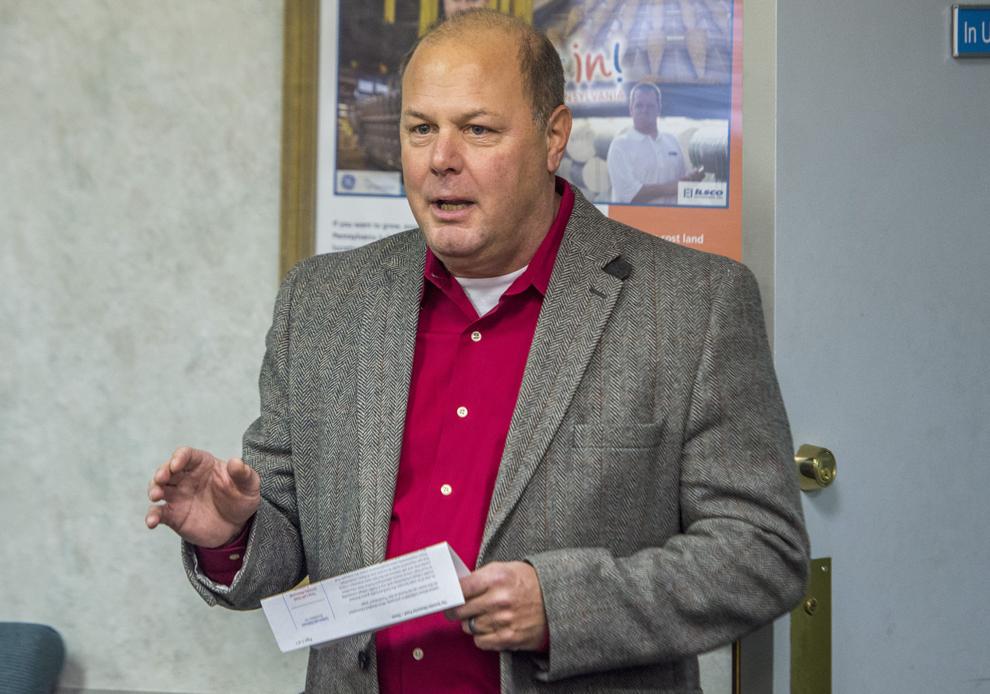 SHARON – The organization that has now helped more than 3,000 children began in a McDonald's with just five.
Deryk Toles, founder and executive director of Inspiring Minds, was the mentor to those five students in McDonald's. Now, with Inspiring Minds, he helps young people from kindergarten on in after school and summer programs that focus on topics like health, personal wellness and post-graduation readiness.
The reason he began mentoring, Toles said, is that he had a rough upbringing but had the right people at the right time who helped him get to where he is now. It holds him accountable to help others.
"I think for me it just makes me take ownership of what I do," Toles said
Toles, along with 16 other organizations, are doing what they can to help others with the assistance the local Strimbu Memorial Fund.
The Strimbu Memorial Fund, which is celebrating its 29th year, donated the most money that it has in any one year in 2017. The fund announced $147,250 in awards to non-profits, charitable groups and organizations dedicated toward economic development at a special ceremony Friday.
In those nearly three decades, the foundation has donated $3.3 million.
Bill Strimbu, a member of the fund's board, said his family began the fund in his father's name. Nick Strimbu passed away in 1989, but his legacy of service and community spirit lives on in the different non-profit groups and organizations whose work the fund named in his honor has made possible.
Bill said his father helped people his entire life, and would be glad to know that he is still giving back to the community.
But there was one part of Friday's ceremony and the foundation's work that might have made Nick Strimbu cringe, his son said.
"He'd be mad that we're doing it in his name, because he was a very humble man," Bill said.
The Strimbu Memorial Fund focuses on giving money to organizations that help people to help themselves, Bill said.
Its mission statement is, "We give a hand up, not a hand out."
When people feel that they are contributing back to the community and being self-sufficient, they feel better about themselves, Bill said.
Bill congratulated the grant recipients on their hard work in the community.
"What we do is easy," he said. "…You roll up your sleeves and get it done."  
Follow Natalie Eastwood on Facebook and on Twitter @natalie_herald. Email her at neastwood@sharonherald.com