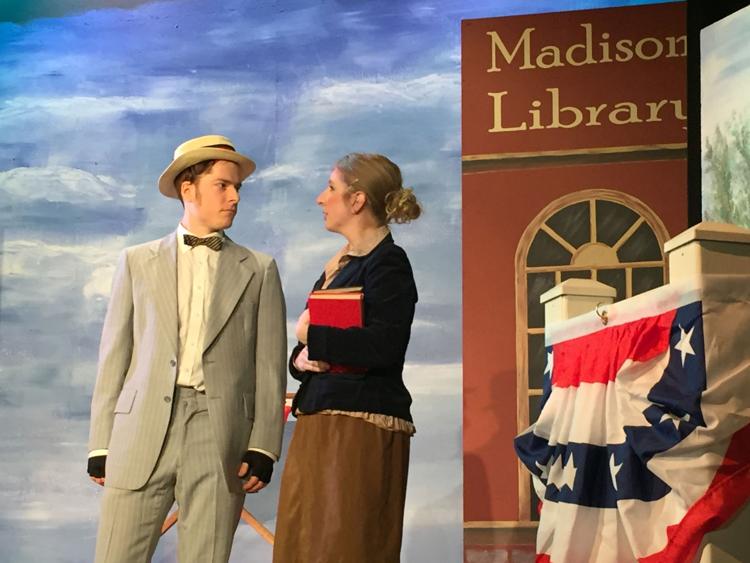 SHARPSVILLE – As part of its 10th anniversary celebration, Area Community Theater of Sharpsville is hitting the road.
The company, which is usually headquartered in Sharpsville, will be bringing productions to other venues across the community this season, said Tom Perman, ACTS board president.
"We wanted to experiment with other locations and to make our productions available to more people," he said.
The theater company's usual home, the historic Pierce Opera House, is not handicapped accessible, which means some people who might want to see an ACTS production could not manage the venue's steep staircase, said Susan Piccirilli, board vice president.
The venue's limitations have meant that ACTS has lost about 20 to 30 percent of its potential audience, Perman said.
The traveling shows will remove that barrier.
"This allows us to share our performances with more people, which we thought was a great way to mark our 10th season," Piccirilli said.
And what a season it will be, Piccirilli and Perman said.
The troupe will start with a performance of the musical, "Joseph and the Amazing Technicolor Dreamcoat," which will be hosted by St. Bartholomew Church in Sharpsville Oct. 18-20 and 25-27.
"How could there be a better place to do that musical than a church?" Piccirilli said.
ACTS will have its annual Christmas show at the Casino at Buhl Park Dec. 20-22.
This year's festivities will include a variety show spanning generations of Christmas music.
Piccirilli said the troupe and the park are excited about sharing the holidays with the community.
"It is going to be beautiful," she said.
For both venues, seating capacity will be about the same, with season ticketholders able to keep the same seats for the first two shows.
Also on the ACTS schedule for this season are "Oklahoma!" and a specially staged performance of "Bus Stop" to round out the year.
More details on those performances will be announced later.
Perman said even though the locations might change, there is one aspect of the ACTS productions that will not — the quality of the staging, the performers and the music.
"We are known for our music," he said. "We get quality musicians, and that is expensive."
Keeping that standard means reaching out to more potential audiences, Perman said,
"If we can add new shows, we are going to reach out to people we never thought were an audience for us," he said.
Also new this year is a season sponsor, Primary Health Network.
But in the end, the 10th anniversary season will be what ACTS patrons and audiences have come to expect, Piccirilli said.
"We think it is going to be our best season ever," she said.
FOR more information on ACTS or the 2019-20 season, visit the company's website at www.actsharpsville.org.