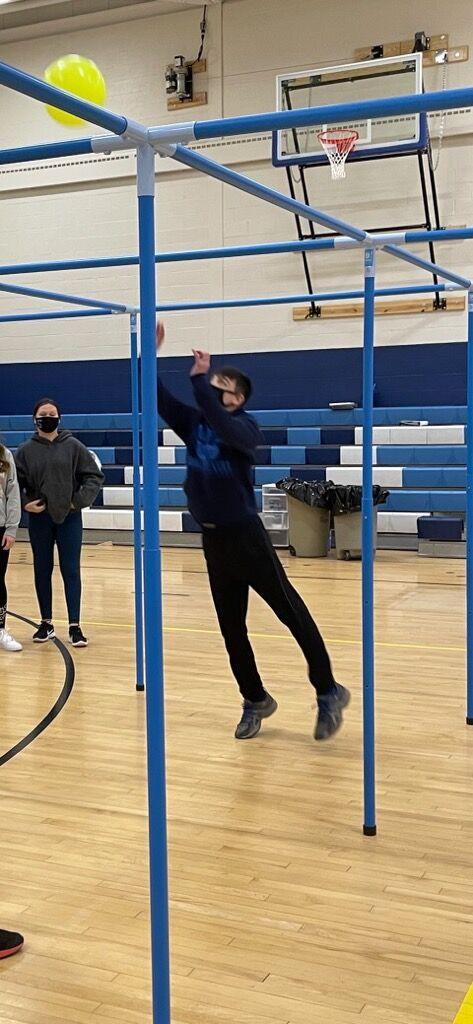 SHARPSVILLE — Like a game of four square mixed with volleyball, nine students stand in their respective spaces and try to keep a ball in the air as long as possible — hence the contest's name, "nine square in the air."
The game's objective is to end up as the student in the center space, without letting the ball bounce out of bounds or hit the ground from your square. The game arrived this year at Sharpsville schools, and student Ryleigh Fry said participants are constantly engaged.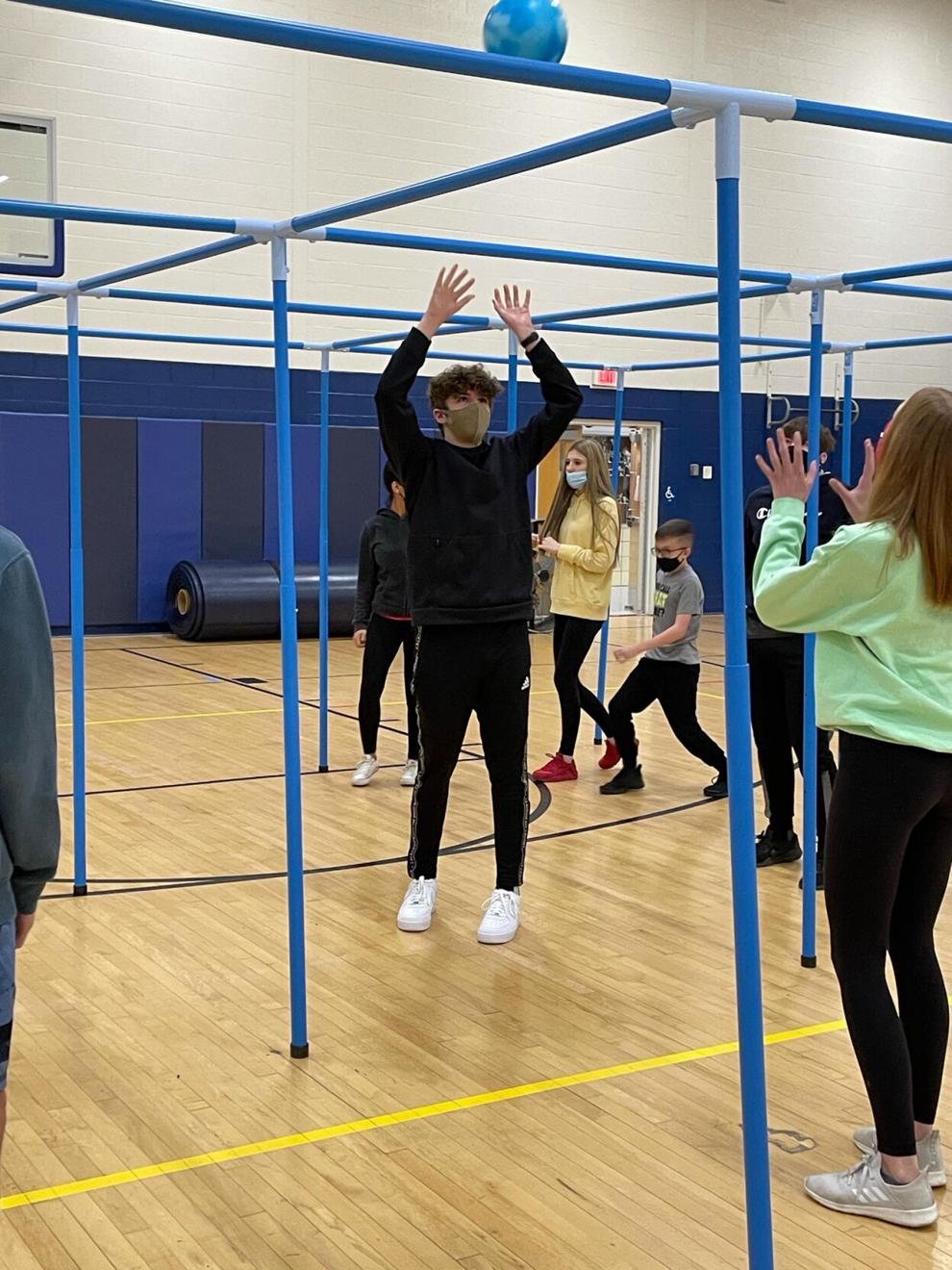 "You have to pay attention, because if you don't then the ball can end up in your square," Fry said.
To play the game, students use a lightweight, plastic ball, while a set of posts keep the squares at a certain height and separates students. But to get the equipment, health and physical education teacher Jayne Kornbau at Sharpsville Area Middle School needed to either make the equipment herself or buy a new set.
The game's posts are similar to PVC pipe, but assembly required special connectors to fit all the pieces together, which prevented Kornbau from fashioning the equipment herself. New equipment that she found online could also run for about $1,000, while her annual budget was enough only to cover other equipment that was broken or needed to be replaced, she said.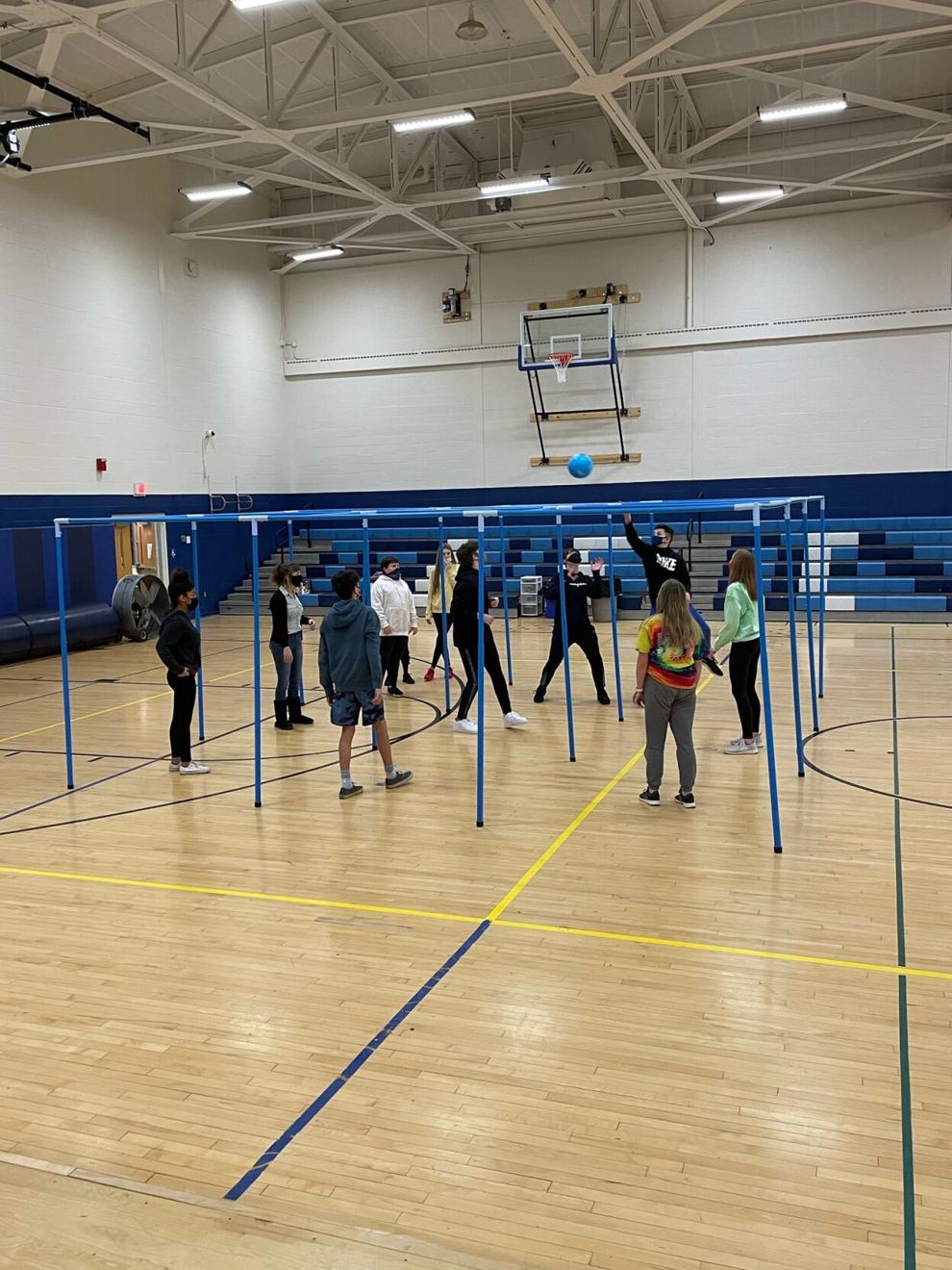 However, the opportunity to buy some equipment presented itself when Kornbau heard about the University of Pittsburgh's "Schools On the Move" grant program from middle school Principal Heidi Marshall, who normally forwards grant opportunities from Superintendent John Vannoy.
Kornbau applied for the grant in November 2019, and she found out at Thanksgiving that her request was approved, allowing her to buy two sets of equipment. The grant money was processed by the following February, and in March she ordered the gear — just as the COVID-19 pandemic put a hold to her plans.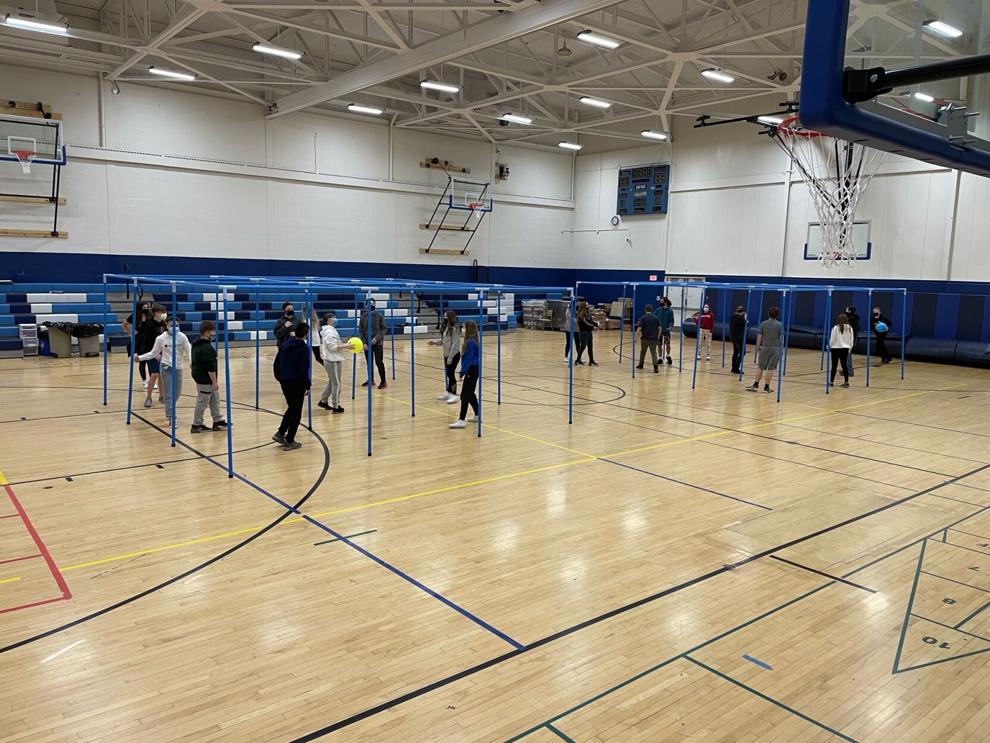 "I'd ordered them and got the equipment, but I couldn't get in to set them up because of COVID," she said.
The pandemic forced schools throughout Mercer County to remain closed for the remainder of that school year. By the time Kornbau was able to get the equipment set up and in use by her classes, it was the middle of last November, about a year after she initially received the grant.
Setting up the game went much faster — the nine-square posts take only about 10 minutes to set up and tear down, which comes in handy because Kornbau usually rotates her classes' units in class. The new game also became a hit with the students, Kornbau said.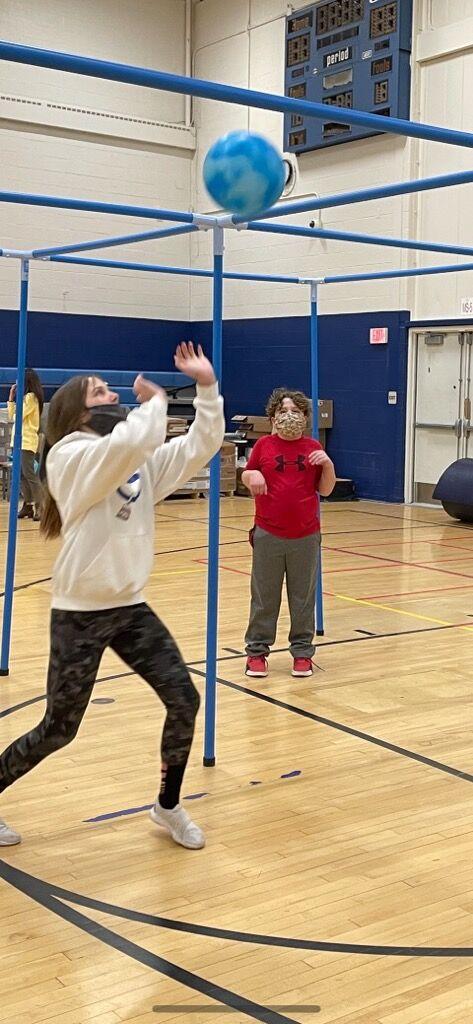 "It's a very kid-friendly game," she said. "The rules are very simple, it's very quick moving so it's not boring and it keeps them interacting and engaged," Kornbau said.
Eighth-grader Rylan Piccirilli said the constant moving and jumping provides a good cardio workout, and an effective tactic for eliminating other players involves spiking the ball over the poles similar to spiking a volleyball over the net.
"If you can jump really well, you can spike it over the top," he said.
Fellow eighth-grader Fry said the game can be very intense, as students do "a lot" of jumping to keep the ball in the air, but said it's not intense enough that participants have to take off their masks to breathe properly.
Eighth-grader Macie Steiner agreed that the game adapts well to guidelines required by the COVID-19 pandemic, because it can be played with students spaced apart. The game also keeps students involved as players are eliminated, instead of waiting on the sidelines for a turn as in a sport like baseball.
"It gets your heart rate going, but you don't take a lot of deep breaths and you're only in contact with the ball, which makes it easy to regulate because you can wash the ball and wash your hands," Steiner said.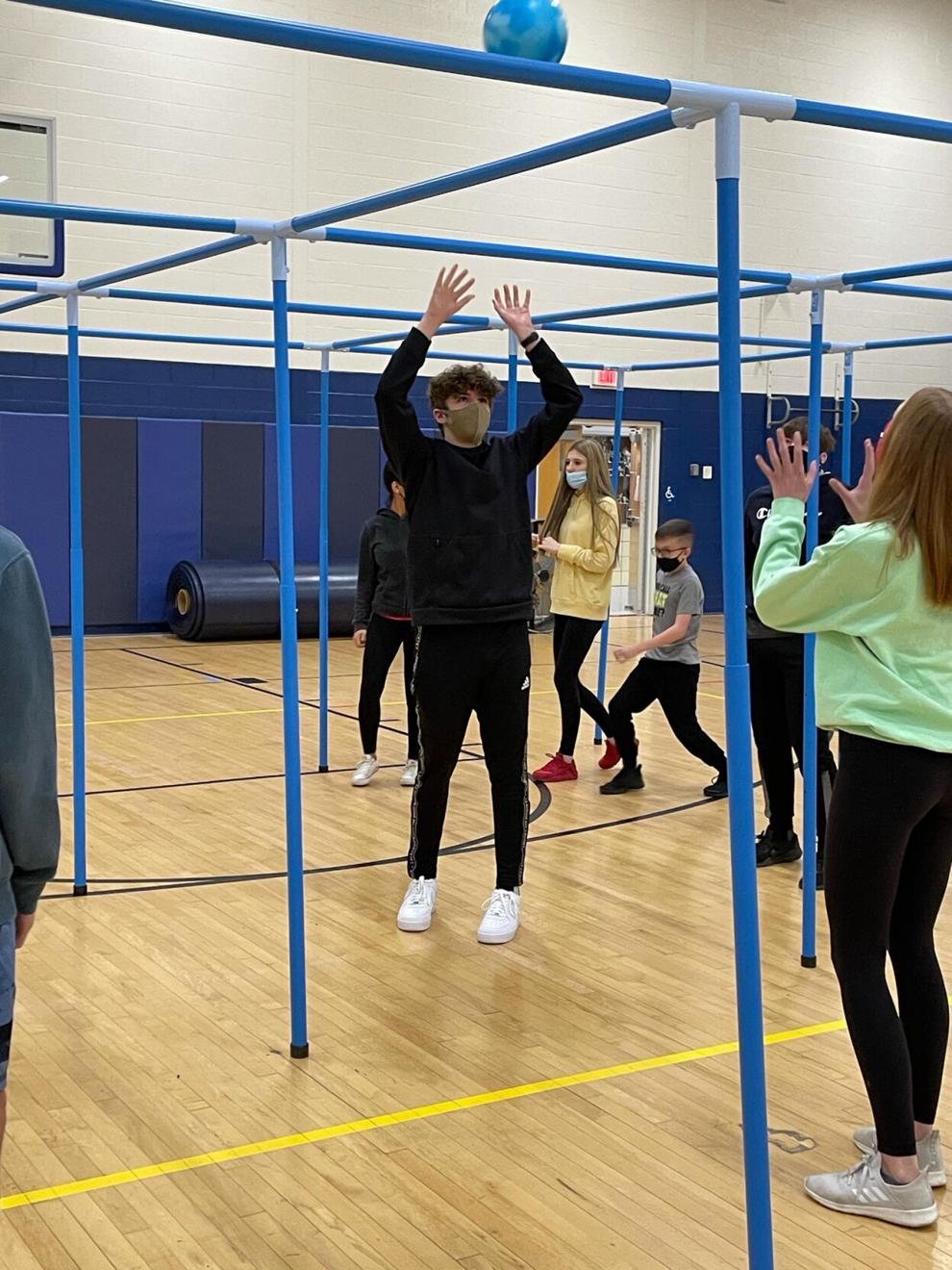 Though this was the first time Kornbau received the "On the Move" grant, she has previously applied for other private grants, including a Highmark Foundation grant she has received three times over the past several years, or McDonald's grants, which she has yet to receive.
When applying for grants, Kornbau said she tries to be as specific as possible. That includes explaining what equipment or program or activity she intends to use the funding for.
That process, she said, tends to be more successful. However, she said it's important that first-time grant applicants don't get discouraged if their efforts are unsuccessful.
"Grants are difficult to get, but you should always think outside the box and be creative," she said. "The people who put out grants are looking for something unique that enhances learning in a way that's fun and innovative, not the 'same-old-same-old.'"
For her next project, Kornbau said she would like to fully equip a cardio room, where she can have an entire class using equipment at the same time instead of using it in shifts or rotations.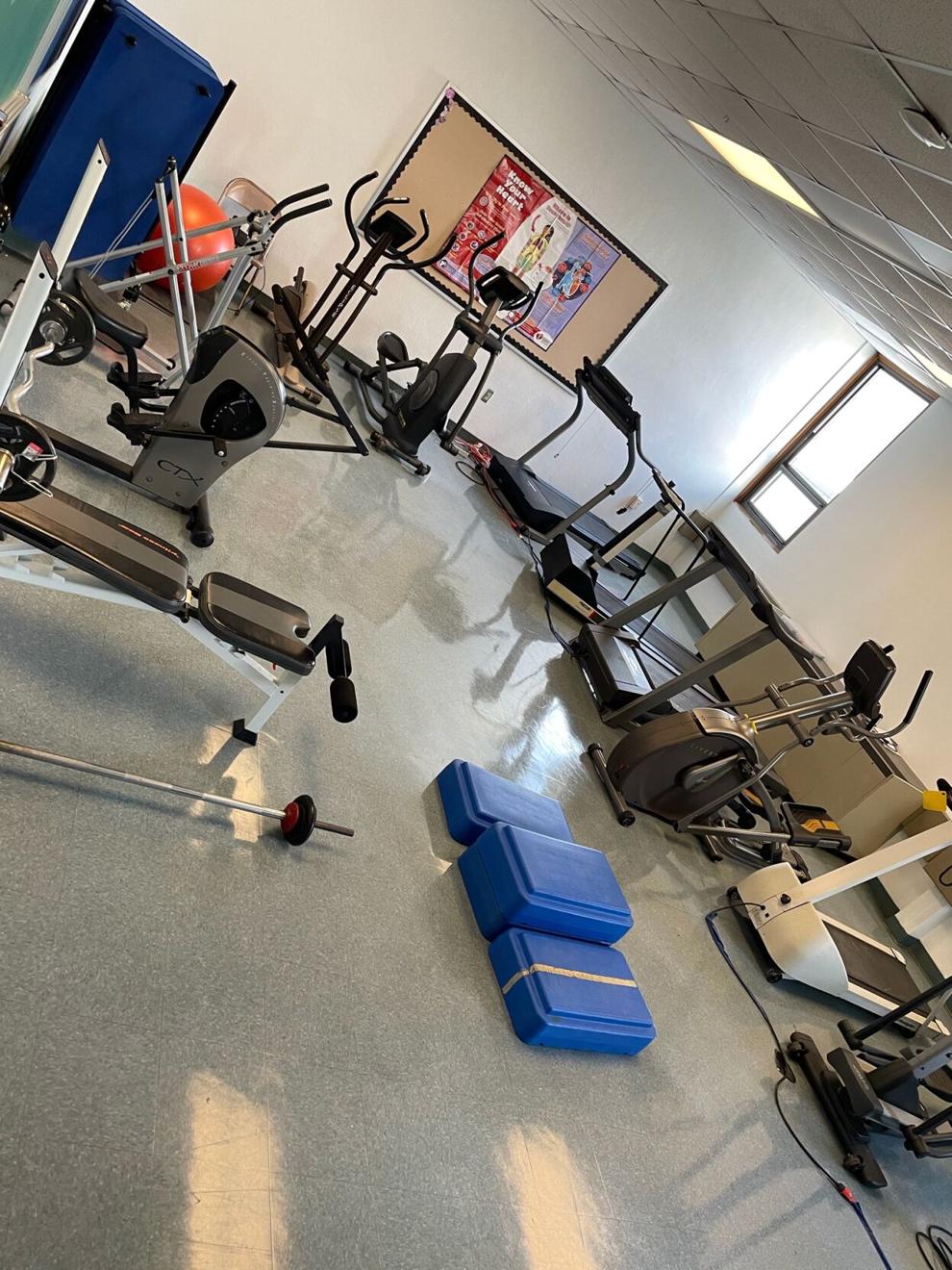 Before the COVID-19 pandemic, Kornbau put a notice on Facebook seeking donations of cardio equipment like elliptical machines, stationary bicycles and treadmills. So far, the community has come through with about 15 pieces, more than half of what she needs — her average class has 25 students.
Anyone with equipment to donate can contact Kornbau at 724-962-8300 ext. 2023.
Kornbau said if her Highmark Foundation grant request is successful, she may buy something ellipticals, a rock-climbing wall or bicycles that students could use to ride to nearby locations like Buhl Park. She expects to know about that application by March.
Like David L. Dye on Facebook or email him at ddye@sharonherald.com.