SHARPSVILLE — When "A Christmas Pudding" hits local audiences this holiday season, it won't be at a local church or theater — people can watch from the comfort, and safety, of home. 
For its holiday production, the Black Sheep Players troupe, which normally performs on stage at the First Presbyterian Church in Sharon, will act out scenes at locations throughout Mercer County, including the church, Buhl Mansion and Tara-A Country Inn.
Maria Patrella-Ackley, founder of the Black Sheep Players and the show's director, said the final product will be available for viewing online.
"The theater arts will prevail without the trappings or stage. We can still come together and create for an audience, in spite of the hardships thrown at us," she said. "Theater people are nothing if not adaptable and the show must go on."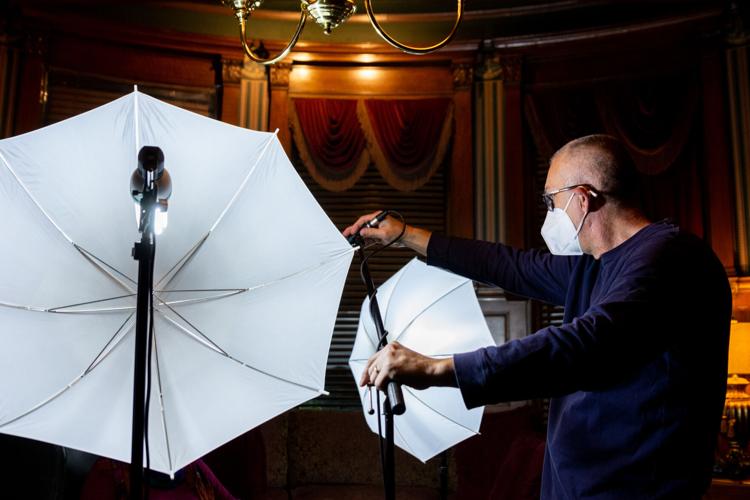 The Black Sheep Players is a local group of about 10 core members who serve as the Random Acts of Artists' theater branch. Since it was founded about five years ago, the group had been performing about three shows a year with plans to do more this year until the pandemic cancelled events across Pennsylvania, Patrella-Ackley said.
But even though the pandemic temporarily put a stop to in-person performances, Patrella-Ackley said she noticed how larger theaters were instead switching to virtual performers that audiences could watch online in the safety of their own homes.
She reached out to Concord Theatricals, a company that provides the rights to plays for community theaters, and was pleasantly surprised when the Black Sheep Players was approved for a virtual production.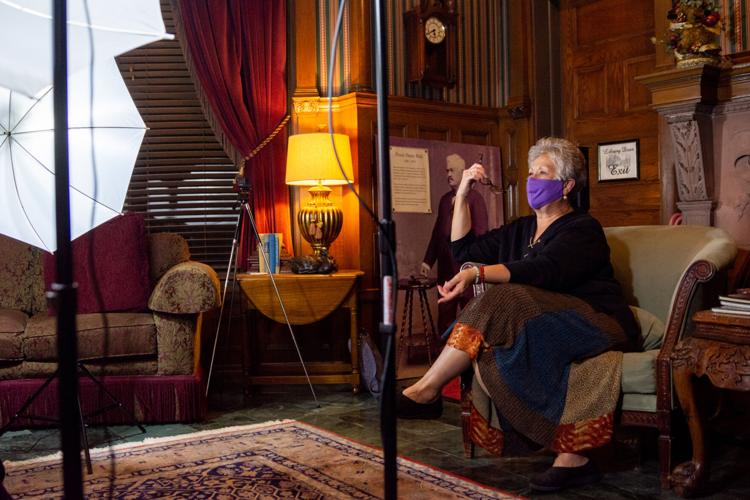 "It's a very different kind of process to apply for virtual rights, because you don't have an audience anymore," Patrella-Ackley said. "Usually the rights you buy are based on a community theater production, such as how many attend and how many seats you have, but we were granted the rights."
Once the Black Sheep Players got virtual rights for the show, Patrella-Ackley had another pleasant surprise. She found that, "A Christmas Pudding," lent itself very well to performing under the restrictions of COVID-19.
Instead of a traditional play with multiple people on a stage acting out the scenes, "A Christmas Pudding" is more of an anthology featuring different monologues and music, with scenes evoking different eras from King Arthur's Court to "A Christmas Carol," Patrella-Ackley said.
"Some of the pieces will touch different emotions in individuals. Some pieces are more sentimental, some very funny, and some are very cute pieces," she said.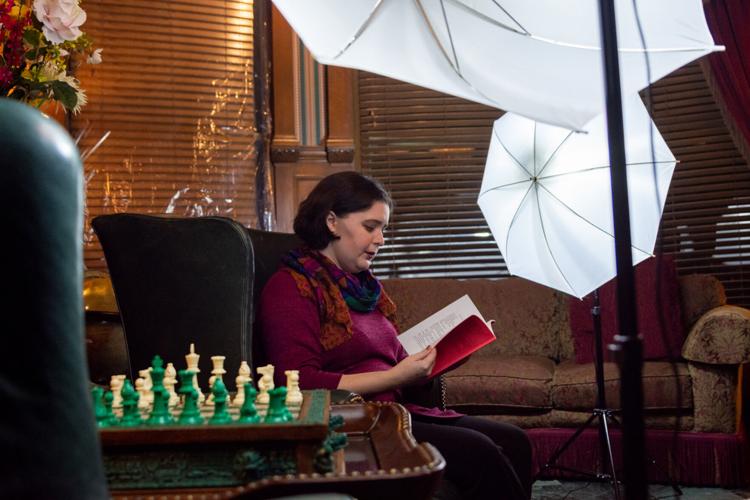 Because of the show's format, producers were able to film narrators and musicians performing their scenes separately, without having to worry about pandemic restrictions on social distancing and group gatherings.
So far there are about 17 narrators, along with musicians and singers. But even with the safety guidelines in place, Patrella-Ackley said those involved were glad to have a creative outlet after so many other theater productions were cancelled this year.
"Almost everyone has told me, 'We're so happy you told us about this, we've been looking for something creative to do,'" Patrella-Ackley said.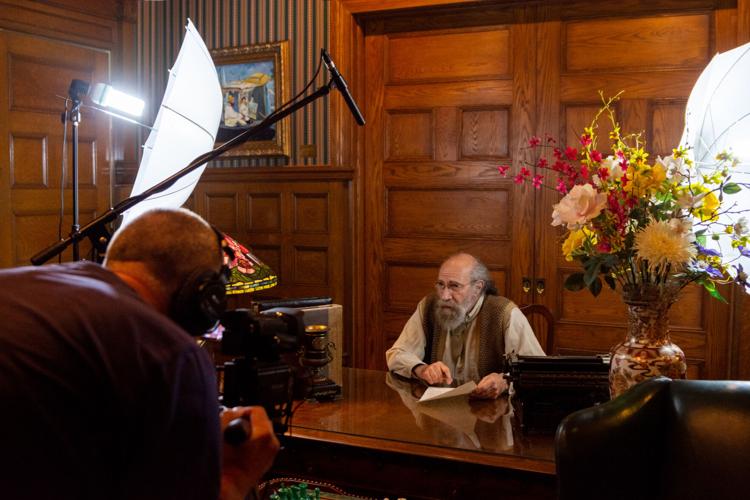 Handling the music for "A Christmas Pudding" will be Maureen Murray-Jaklic of "the Senior Follies" and Stephen Barr, whose musical background includes teaching music and directing the choir at Slippery Rock University, along with the Shenango Valley Choir.
Like the various scenes that comprise "A Christmas Pudding," the show's soundtrack is made up of multiple Christmas songs, although Barr said all the songs used will be more traditional such as "Ding Dong Merrily on High" instead of the modern or pop Christmas songs.
Other songs may be a little quieter or more relaxed, either serving to underscore a scene or playing during interludes between scenes, Barr said.
"I do like modern Christmas music and it has its place, but the songs for this show will be more evocative of the Christmas season, something more nostalgic and simplistic, like someone playing on a piano," Barr said.
Maria's husband, John Ackley, and Bill Dodd are shooting the video. Once they have filmed all of the show's scenes recorded the music, the content will be collected and edited into a complete show, Patrella-Ackley said.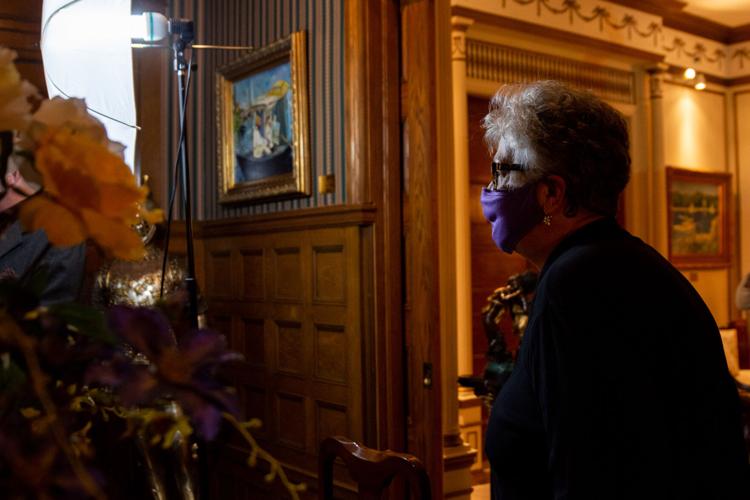 The show will be streamed on Vimeo on Nov. 27 through Nov. 29, beginning at 7:30 p.m. until midnight Nov. 29. In order to view the program, the audience must visit blacksheepplayers.com, where they can get more information and free "tickets" to stream the show, with the option of making a donation to the Black Sheep Players, she said.
"It's a little different and innovative, but the Black Sheep Players have always done shows that were a little different," she said. "Hopefully we can connect, even through a screen, with the audience when they see a group of people bonding and coming together to put this on for the community."
Like David L. Dye on Facebook or email him at ddye@sharonherald.com.