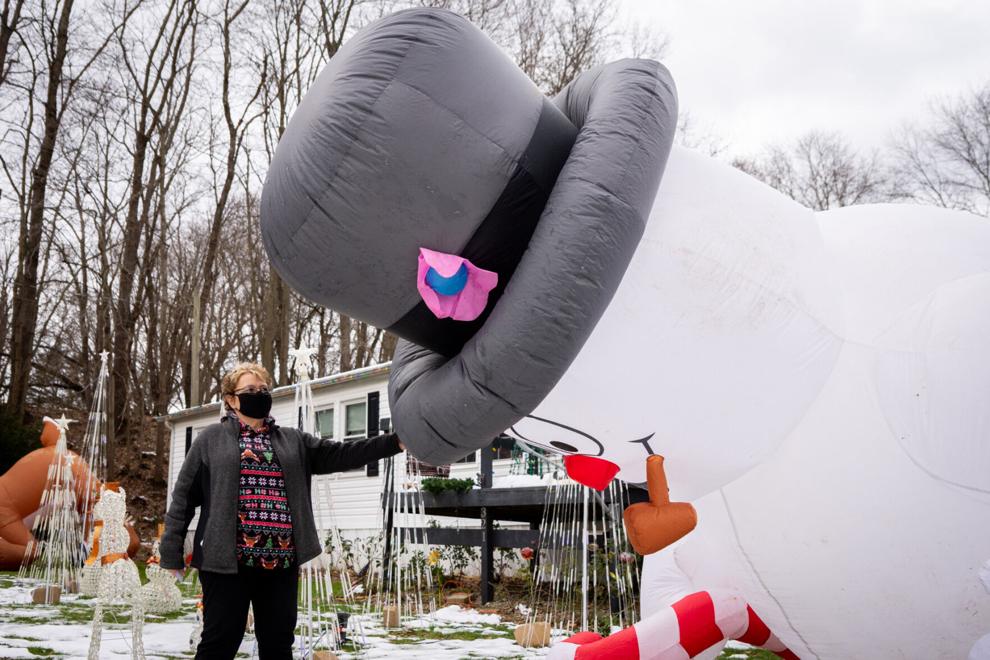 MERCER – There must have been some magic: The mystery of the missing Mercer snowman has been solved, thanks to the power of social media.
"He's like the icon of the neighborhood," Kathie Rodgers said Monday afternoon as she talked about how Frosty made it back home.
She and her husband, Dan, were trying to repair a hole in the 18-foot inflatable Frosty, which was stolen from their front yard about a week ago.
On Dec. 1, Dan Rodgers went outside to turn on the display following a heavy snowfall. Kathie was celebrating her birthday, and her guests wanted to see Frosty, which lights up from the inside.
"As it turned out, there was no Frosty to inflate," she said.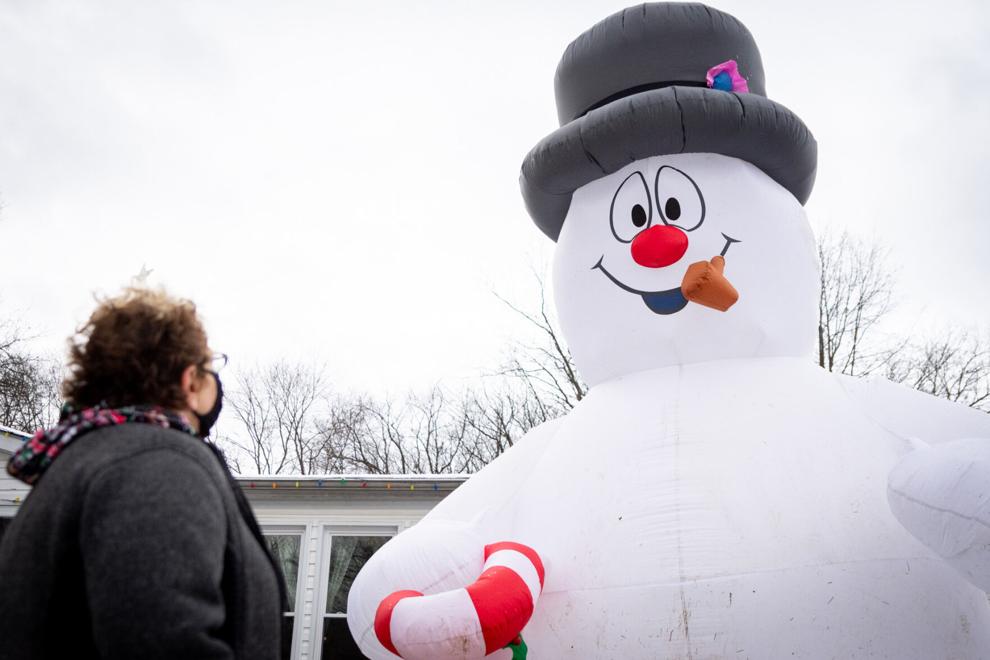 It wasn't that he melted away. Cables anchoring the jolly, happy soul to the ground had been cut, and the blower and motor were left behind. He vanished, without a chance to wave goodbye.
The Rodgers family, including their 10-year-old granddaughter Bella, has set up a Christmas display with Frosty in their front yard for the past 10 years, and this year's decorations were completed just before Thanksgiving.
Their original Frosty was replaced two years ago by a new inflatable from Hammacher Schlemmer, at a cost of about $500.
"We are Christmas crazy people ... People come by and stop. They come by and beep," Kathie Rodgers said, pointing out an inflatable Rudolph the Red-Nosed Reindeer among other decorations.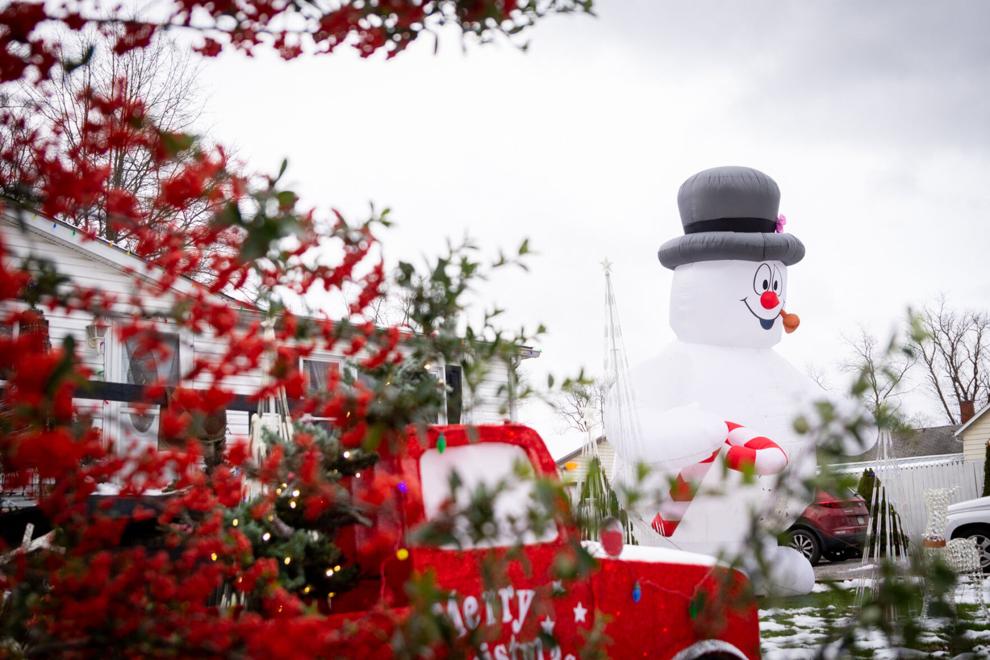 Since this particular Frosty is well-known in the Mercer community, a call for help went out on Facebook.
The Rodgers' daughter, Chelsea Cameron, made a post asking for people to be on the lookout for the giant snowman.
Friends, relatives and community members immediately shared the information, wondering who could have taken Frosty.
Candi Dlugozima, a friend of Cameron, shared her own posts with a photo of Frosty on two public Facebook groups: Shenango Valley Neighborhood Watch and Mercer Borough.
She also shared it on her own Facebook page, which caught the eye of a local woman who contacted Dlugozima to say that she believed her teenage son and his friend were behind the theft.
Dlugozima met up with the woman to pick up the snowman, which was promptly returned to its home.
"But I don't think it's ever gonna be the same," Kathie Rodgers said.
She pointed out the hole in the bottom, where the parachute-like material had been cut away.
Rodgers tried his best to get Frosty completely inflated on Monday. That old top hat was OK, but his corncob pipe and candy cane remained a bit floppy and just wouldn't quite come to life that day. This was as alive as he could be, not quite up to laughing and playing.
Some community members offered to help them pay for a new inflatable, but this particular model and similar versions are out of stock.
Kathie Rodgers thanked those folks for their generosity along with the people who said they enjoy the display every Christmas.
She is also thankful that one of the boys – the son of the woman who contacted Dlugozima – returned to help put Frosty back up.
He apologized and said he wasn't really sure why he and his friend stole the inflatable, Kathie Rodgers said.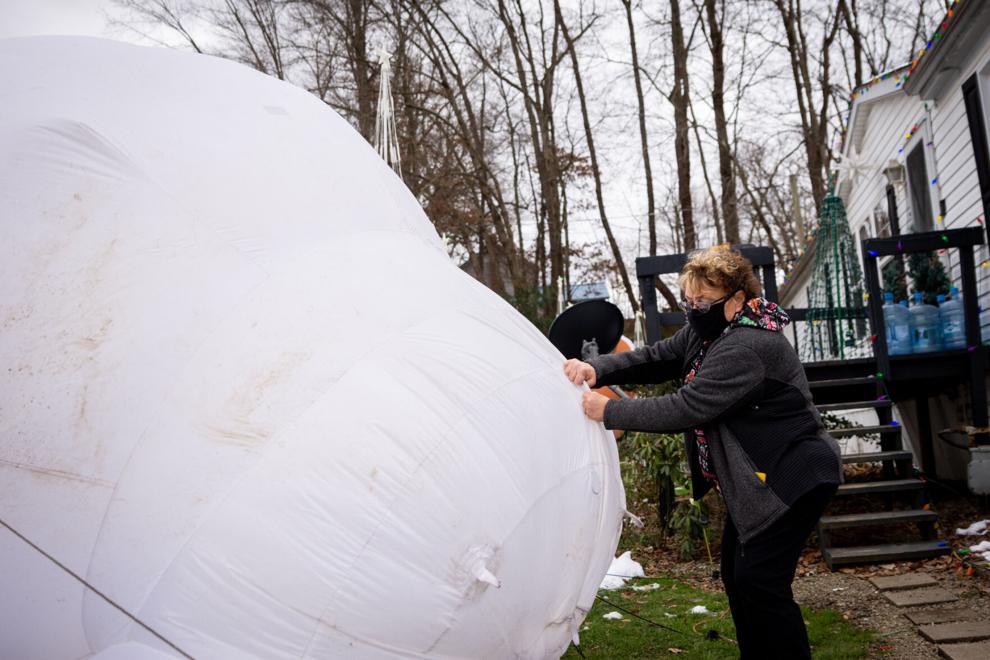 Once word spread on Facebook that Frosty had been returned, people posted that they were happy and some of them suggested that the boys pay the Rodgers family for the damage. 
Dlugozima said she just hopes that the teens learned that actions have consequences.
Kathie Rodgers thanked her daughter and Dlugozima for their help, noting Mercer's community spirit.