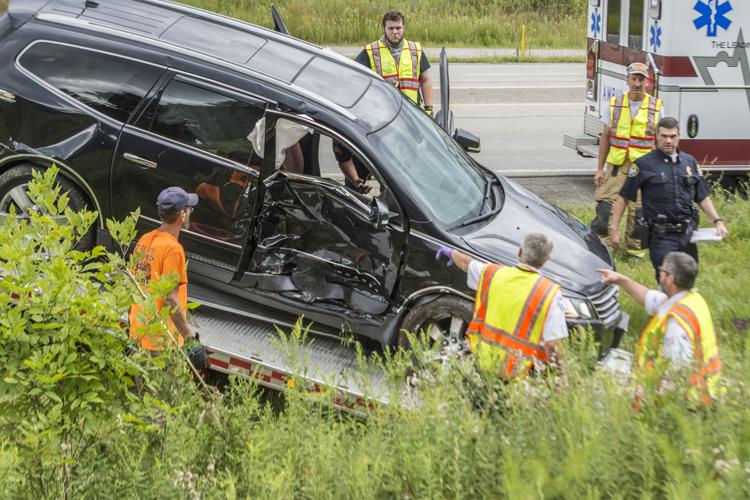 WEST SALEM TOWNSHIP – Three people were injured Tuesday in a two-vehicle accident on state Route 18 at Crestview Drive.
Greenville-West Salem police Capt. Paul Molton said the accident took place just after 1 p.m. Tuesday, when a minivan, traveling north on Sharon-Greenville Road, state Route 18, struck an SUV that had turned left from Crestview Drive into the northbound lanes of the highway.
The minivan was driven by an 18-year-old man, whom police did not identify, and he was treated for minor injuries by Superior Ambulance on the scene.
The SUV driver, George Voytek, 79, and a passenger, Marilyn Wilson, 76, both of Ashtabula, Ohio, were trapped in the vehicle and had to be extricated by Greenville firefighters, Molton said.
The pair was taken to a local hospital with unknown injuries.
Both vehicles were towed from the scene. Police closed one of the two northbound lanes of Route 18 near Crestview Drive for about an hour.
Follow Melissa Klaric on Twitter and Facebook @HeraldKlaric, email: mklaric@sharonherald.com