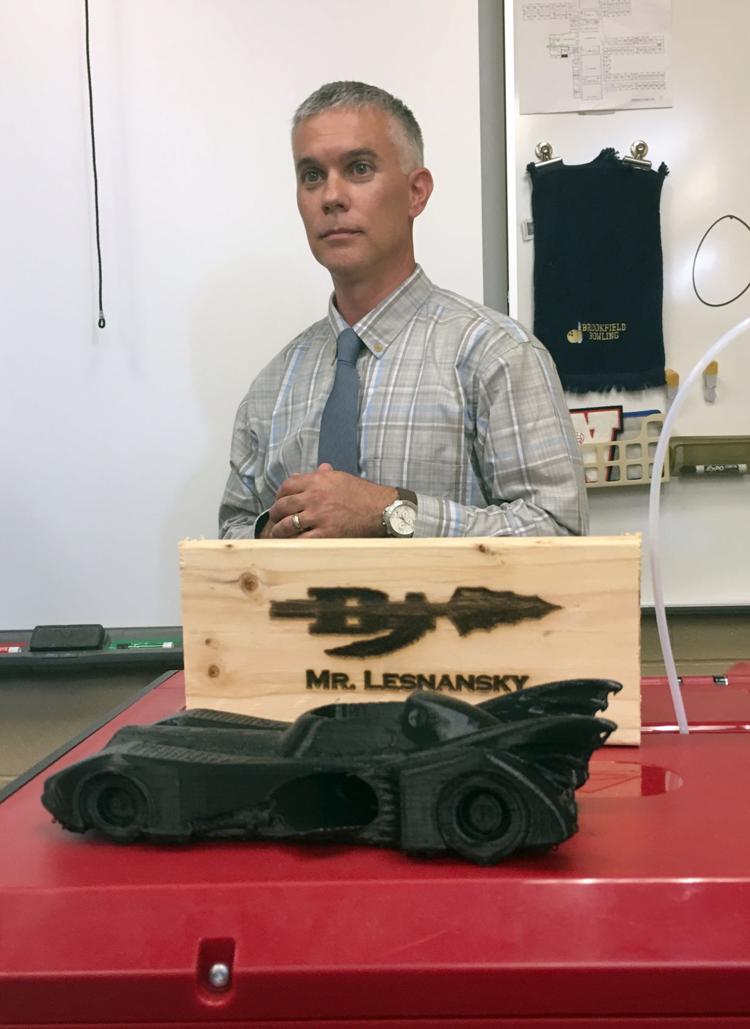 BROOKFIELD – Volunteering for community services could become a competition within Brookfield Local School District, said Toby Gibson.
"You make it a competition and they'll do it – they want to win,'' Gibson, the school district's superintendent said in a meeting with Brookfield Township trustees last week.
"That's because they're Brookfielders,'' Dan Suttles, a Brookfield trustee, said in an enthusiastic response.
Gibson met with Brookfield's three trustees at his office on Wednesday. All three men had the same goal: To build a good relationship with the school district by working with each other on projects.
"There are communities that come together to provide services with each other,'' Gary Lees, president of the Brookfield supervisors said.
A volunteer program for community projects among students could be on the fast track. Gibson and the trustees threw out ideas and suggestions.
One project the could come up quickly is for student volunteers to rake leaves this fall for elderly homeowners or others in need.
"There's elderly out there who needs that help,'' said Ron Haun, a Brookfield trustee.
Brookfield's school board will need to approve the program, Gibson said. The subject will be brought up at the district's September meeting, he added.
There's fine-tuning to be done, such as deciding the type of work students can volunteer for and what grades will be eligible.
Other possibilities mentioned include such things as shoveling snow or creating flower gardens in the township.
"An exercise trail would be something to create pride,'' Suttles said.
Gibson noted there are communities that provide services to each other and the same idea can work with a school system. The next school board meeting is Sept. 18, when Gibson said he hopes to have more details on the program.
That drew immediate support from the trustees. 
"We'll be like one unit, the school district and the township,'' Suttles said.