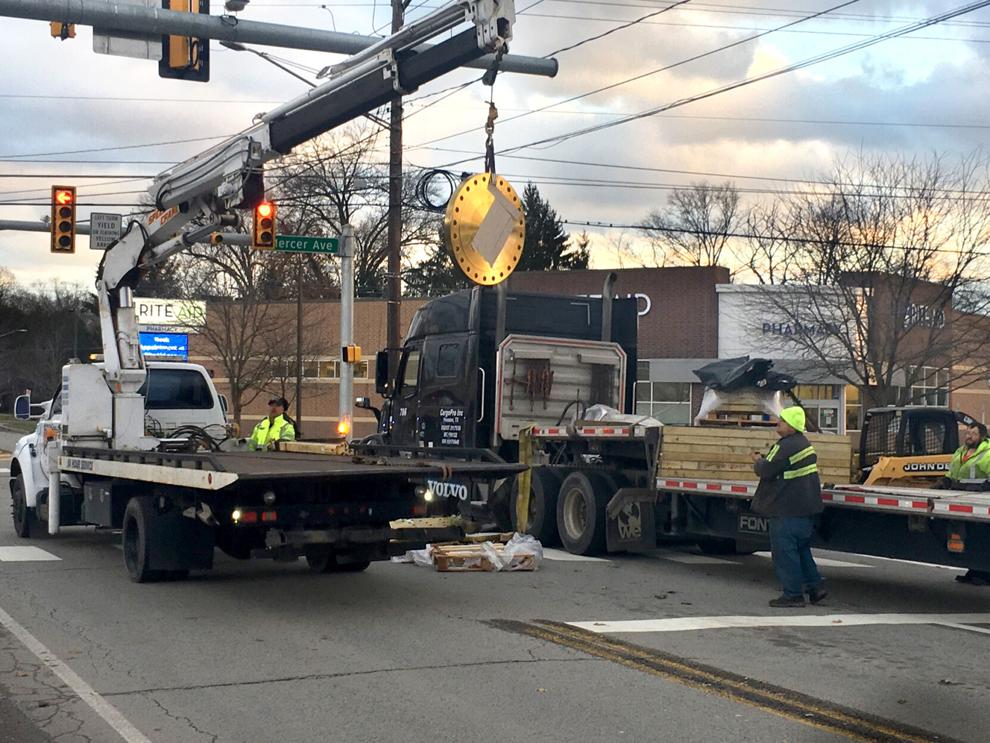 FARRELL — A busy intersection behind Farrell High School was closed to traffic Monday afternoon when a tractor-trailer spilled its cargo in the roadway.
The truck carrying steel plates was eastbound on Sharon-New Castle Road when the traffic signal at Mercer Avenue changed from green to red. As the truck stopped, the steel plates came loose and spilled from the trailer, Farrell police Capt. Chuck Rubano said.
Farrell fire Chief Mike Renner said emergency responders were called to the intersection after 3 p.m.
About six steel plates, each one weighing roughly a ton, ended up on the ground. Some plates also fell between the trailer and the cab.
The Pennsylvania Department of Transportation and Pennsylvania State Police were called to investigate due to their experience in evaluating that type of accidents, Rubano said.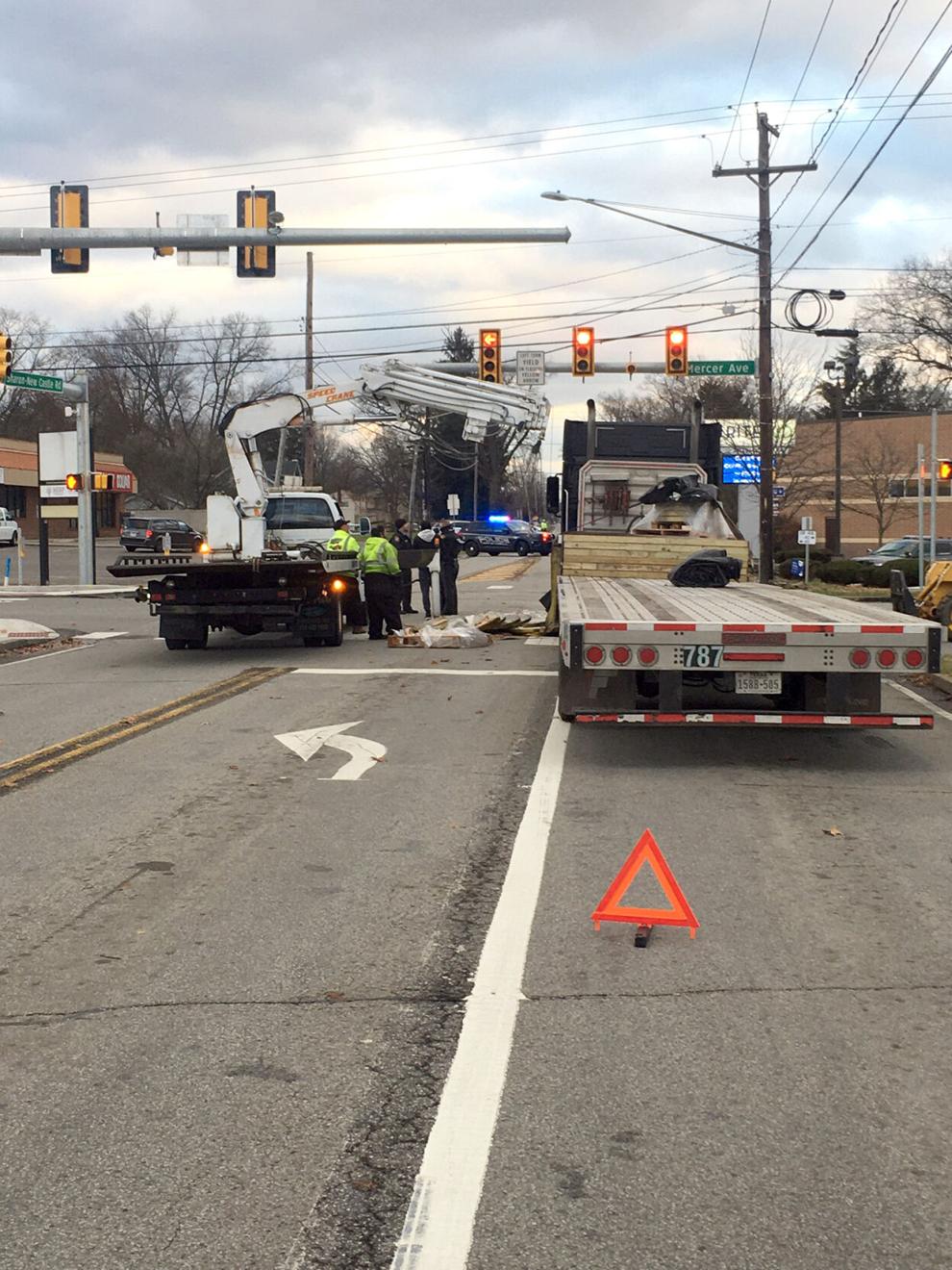 The intersection was closed to traffic while crews worked to clear the plates. Vehicles traveling along Sharon-New Castle Road and Mercer Avenue were rerouted through the parking lots of nearby businesses and a portion of Roemer Boulevard.
The intersection was reopened sometime before 5:30 p.m., according to Mercer County 911.
Like David L. Dye on Facebook or email him at .