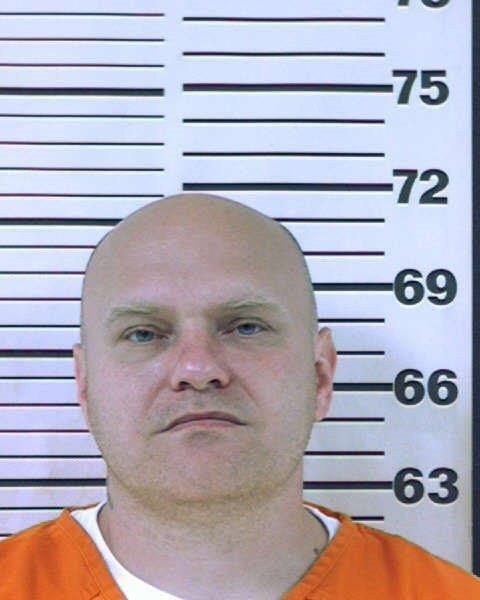 MERCER – In a court hearing Wednesday, Mercer County Common Pleas President Judge Robert G. Yeatts set March for trial in the April 2016 murder of Joseph DiFrischia.
Christopher Lee Shelatree Sr., 43, is accused of killing DiFrischia and dismembering his body. He faces several charges, including murder of the first, second and third degree.
The trial was originally scheduled for January, but in a hearing Wednesday, Assistant District Attorney Kara Rice said she is taking a job with the state Attorney General's Office, and will not be available to try the case. Rice had been the lead prosecutor in the prosecution of Shelatree.
Shelatree was charged Sept. 10, 2018, more than two years after police found the charred remains of a body buried in a shallow grave on property at 2410 Mercer-West Middlesex Road, Shenango Township, police said in a criminal complaint.
Police later identified the victim as DiFrischia, 59, who had been missing since April 26, 2016. His girlfriend told police that DiFrischia was going to collect a debt from Shelatree, a friend and former jail cellmate.
After DiFrischia's disappearance, a statement showed activity on his bank account.
Sharon police Chief Edward H. Stabile, who was a detective at the time, discovered several unauthorized debit card purchases and ATM withdrawals totaling more than $1,200 were made between May 2 and June 8 at banks and businesses in the area.
Video surveillance showed Shelatree making several transactions using the victim's banking personal identification number. Shelatree is also accused of cashing U.S. Treasury Veterans Affairs checks in DiFrischia's name, Stabile said.
On June 8, Shelatree told Stabile he repaid the debt to DiFrischia and hadn't seen him since. He also said he had been staying with DiFrischia's girlfriend since he disappeared.
On Aug. 1, Youngstown police recovered DiFrischia's vehicle, which had been abandoned with the keys left in it. Then, a Sharon patrolman arrested Shelatree in an unrelated case. No transactions were made to DiFrischia's account after that date.
Police said in the criminal complaint that Shelatree admitted to them that he killed DiFrischia.
Shelatree was charged with murder, aggravated assault, robbery, theft, prohibited possession of a firearm, firearm ownership, forgery, access device fraud, theft by deception, identity theft, obstructing the administration of law, abuse of a corpse and tampering with physical evidence in the case.
Shelatree remains in Mercer County Jail without bail. His next court date in the case is scheduled for Feb. 14.