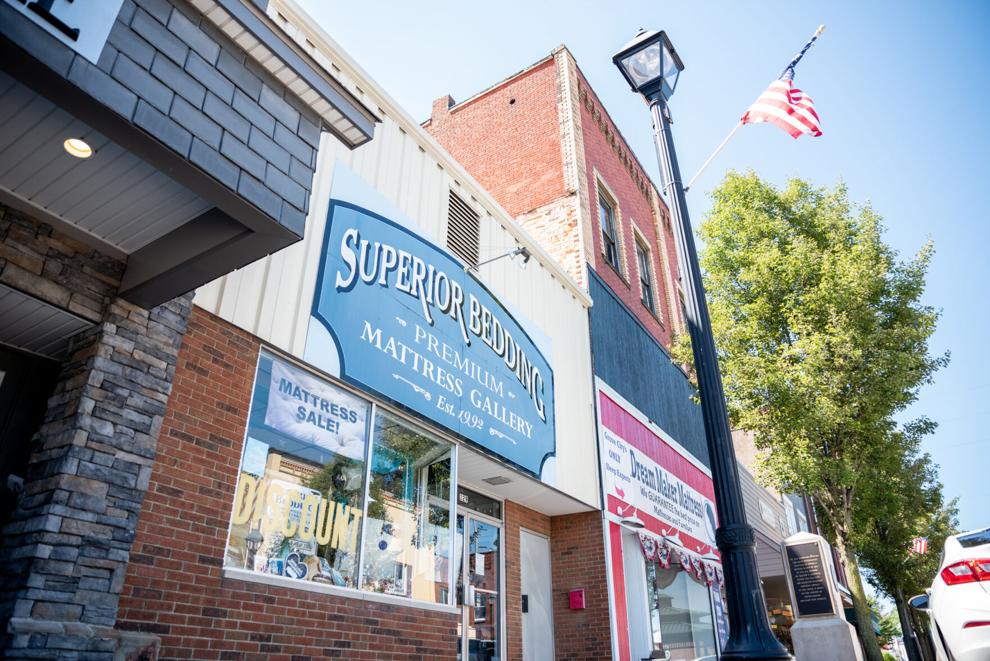 GROVE CITY – Police continued Thursday to investigate the murder of a woman who was found dead Wednesday in Grove City.
It was the second homicide in 48 hours in Mercer County.
Gretchen Pallack, 53, of 129 S. Broad St., was pronounced dead at the scene at 3 p.m. by the Mercer County Coroner's Office, Coroner John Libonati said Thursday afternoon.
The downtown building where she was found also houses Superior Bedding, and Libonati said police found Pallack in the building's residential area. The coroner's office ruled the death as homicide caused by head and neck injuries. An autopsy was performed Thursday by Dr. Eric Vey, a forensic pathologist at the Erie County Coroner's Office.
Libonati was not able to disclose whether any weapons were used and said that information would have to come from police, who are still investigating Pallack's death.
Police were called at 2:39 p.m. Wednesday to the building for a medical emergency involving a 53-year-old man, whom Grove City police have yet to identify.
According to a news release issued by police Chief Dean Osborne, police found a dead woman in the building while tending to the injured man.
Mercer County District Attorney Peter C. Acker assisted police with the investigation.
Authorities still need to interview the suspect, who is being treated at a Pittsburgh hospital. The suspect is expected to recover, Acker said, but did not provide additional details.
There was no activity at Superior Bedding early Thursday afternoon. The lights inside were off, and a mattress with a "sale" sign was propped up against one of the doors at the main entrance.
The adjacent door had a handwritten paper with a drawing of a cross that says "Because He lives! We can face tomorrow! Blessings."
An alley runs behind that block of South Broad Street, though it isn't clear which alley door belongs to 129.
Pallack's killing is the first murder in Grove City borough since 2006, when when 22-year-old Brandi Montgomery was killed by her husband, Scott Dunn, in her parents' home. Dunn bludgeoned her to death, then lit the home on fire with Montgomery inside in an attempt to cover up the murder.
Dunn pleaded guilty and was sentenced in 2007 to serve a minimum of 24 years and four months to a maximum of 52 years in prison.