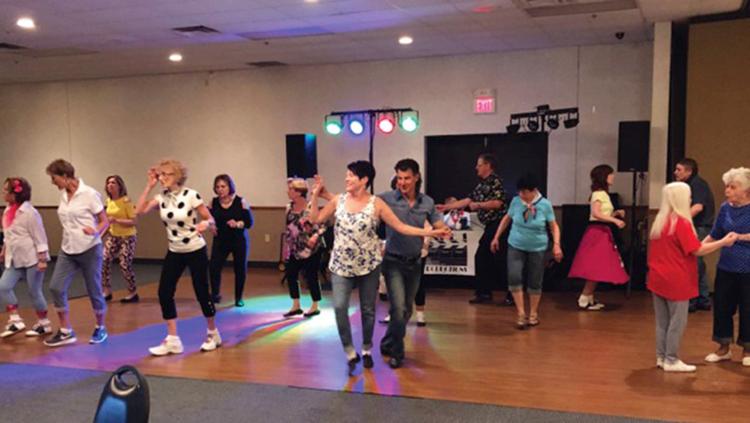 HERMITAGE – If you love, or remember, 1950s music and can't pass up ice cream, you can take a trip back to the good, old days tonight — and help veterans in the community at the same time.
Valley Voices, The Herald's monthly magazine, will sponsor a sock hop and ice cream social from 4 to 7 p.m. today at the Hickory VFW Post 6166.
"Kick off your weekend with a blast from the past," said Taylor Sherman, Valley Voices editor.
In addition to music from the 1950s and 1960s, spun by DJ Nikki of Great Lakes Entertainment, sock hoppers can choose from a sundae with all the toppings or a root beer float.
The ice cream is being provided by Cravings, the waffle cone bowls by Joy Cone and the toppings by Donna's Diner.
Also available for purchase will be hot dogs, sausage sandwiches and sloppy joes for those who want to make a dinner date out of the evening.
Tickets are $6 per person, and are available by calling 724-981-6100, Ext. 206, or at the door tonight.
A portion of the proceeds will go to Guardians Nest, a nonprofit veterans resource drop-in center that provides housing, financial and employment assistance and connects veterans to other resources.
The donation will be used for continuing remodeling of the organization's building on South Oakland Avenue in Sharon, which will be used as transitional housing for homeless veterans, according to Brian Flick, executive director.
After eating a sundae or slurping down a root beer float, visitors can then enjoy the music — and the dance floor.
There will be a jitterbug contest for those who want to cut a rug, and tables and chairs for those who just want to enjoy the music and the show.
"If you have a favorite song, please make a request," Sherman said.
And, of course, those who come dressed for the part in their spiffiest retro outfits will have a chance to compete in the costume contest.
"The Valley Voices staff will be dressed up," Sherman said. ""We can't wait to see everyone in their 1950s — or '60s — best."
Random drawings for prizes also are planned throughout the evening.
All sock hoppers will also have the chance to win the big kahuna, the grand prize — a New Wilmington experience for two.
One lucky winner will get an overnight stay for two at The Jacqueline House of Wilmington, gift cards to Tavern on the Square and Nova Cellars as well as an Amish tour for two with Amish Adventures.
Valley Voices sponsors two events a year — an expo in the fall and an event in the spring.
Both are an opportunity for the magazine to meet the community and to say thank you for readers and advertisers' continued support, Sherman said.
"We are excited to be able to give back," she said. "And when one of our events supports a great cause like taking care of the veterans in our community, and allows us to say thank you to men and women who have done so much for their country, that is an added bonus."
The event's sponsors include UPMC Horizon/UPMC Jameson, Penn State Shenango, Imperial Service Systems, Shenango Valley Chamber of Commerce, McGonigle Funeral Home and Crematory Inc., Hersh Exterminating Services and R.W. Petruso Hearing and Audiology Center Inc.
Supporters include Sharon Regional Medical Center and the Community Counseling Center.