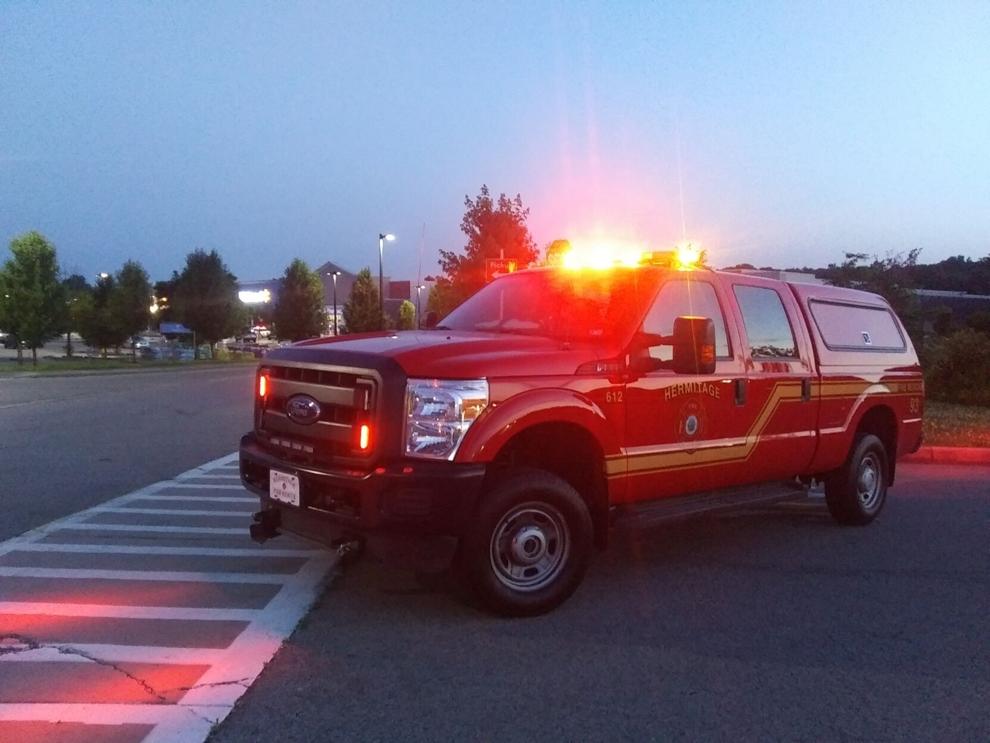 HERMITAGE – Walmart employees took refuge Wednesday night in the rear parking lot of a nearby restaurant after the store located at 1275 N Hermitage Rd was evacuated due to a bomb scare.
Hermitage Police and Fire Department vehicles blocked off all entrance roads to the store as K-9 officers from Pittsburgh and one other jurisdiction prepared to search the facility for any sign of dangerous explosives.
A store employee called 911 shortly before 6:57 p.m. on Wednesday, according to Hermitage Police Deputy Chief Adam Piccirillo. The caller reported that disturbing graffiti had been discovered in a restroom inside the store.
"There were some writings on restroom walls indicating there was a bomb in the store," Piccirillo said. "Obviously we investigate and take all those reports seriously."
Piccirillo said a detective was working with loss prevention associates at Walmart to investigate the potential threat. He estimated the evacuation order had come within five to eight minutes of officers arriving on scene.
He said a K-9 officer from Pittsburgh was waiting on the arrival of a second K-9 unit before beginning a search. He also indicated the timing of the threat had led to potential leads and "a couple possible suspects so far," and that store employees would be allowed to return to work as soon as possible.
"It's a big store, so it's gonna take the K-9s a while to work that systematically," Piccirillo said. "We hope to have more information tomorrow."
Walmart associates on-scene indicated that store managers were "busy with the police," and that hourly employees were unable to make comments to the media.