MERCER — In a stark contrast to the surrounding brick buildings, Lara Trump's bright pink "Women for Trump" bus arrived Thursday evening to a warm reception as it squeezed down Strawberry Street.
Gathered behind the Mercer County Republican Headquarters, supporters — some wearing masks with patriotic imagery — enthusiastically cheered for the arrival of President Donald Trump's daughter-in-law.
"It's so unique to be able to come out and to have a bus like this that draws people out and really, you get a sense of how people in the community are feeling," Lara said.
She said similar displays of support greeted the bus' other stops Thursday in western Pennsylvania. When Lara, the wife of Eric Trump, returns to Washington, she said President Donald J. Trump always asks her what she's saw and heard, and that he wants to hear the people's responses and concerns.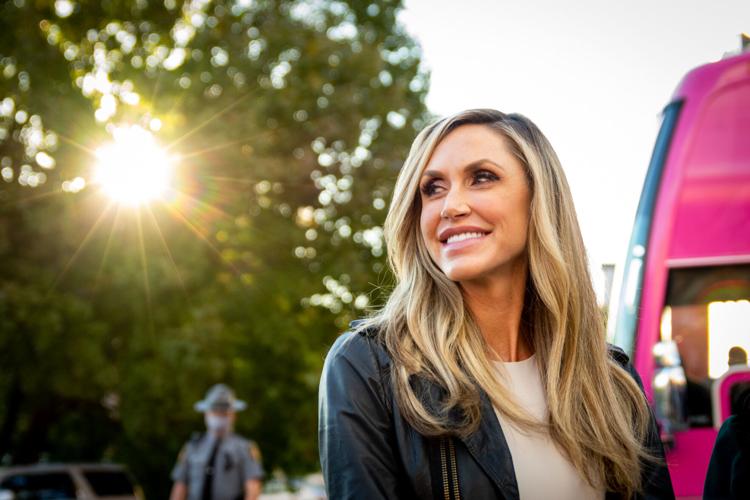 Though she never imagined having such a role, Lara said it's an amazing feeling to know the president of the United States values her opinions and wants to know what she's hearing from people, even if the president is still the same man she knew before the 2016 election.
"He always says, 'It feels so strange, I have friends I've known for 40 years who call me Mr. President, and I say just call me Donald,'" Lara said of the president.
VIDEO: Lara Trump, President Donald Trump's daughter-in-law and campaign adviser, talks about visiting Mercer County for a Women for Trump rally.
A big concern, particularly for mothers, that Lara said she has encountered on the campaign trail is safety and security, especially due to protests, some of which have turned violent, in major American cities.
However, the overwhelming message from being on the campaign trail is that citizens want to return to some sort of normalcy — returning to work or getting children back in school — after restrictions from the COVID-19 pandemic, Lara said.
"Obviously the president has been on the front lines saying, 'Let's open up the country, it's time to get things back to some kind of normalcy,'" she said.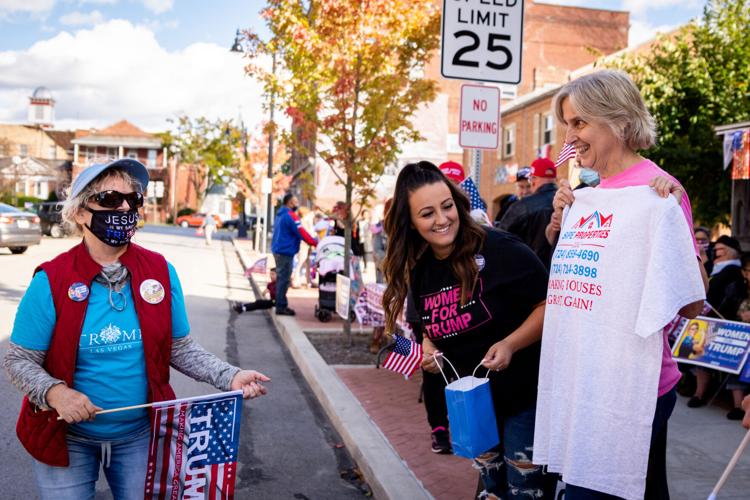 During Thursday's stop at the Mercer County Republican party headquarters, Lara Trump talked to a supportive crowd of people backing her father-in-law's re-election campaign.
That included Susan Sipe of New Wilmington, who brought a T-shirt she hoped Lara could pass along to the president. Having voted for Trump in 2016, Sipe said she approved of him applying his business experience to the nation's economy and protecting the Second Amendment.
"He could be retired now or on a beach, but he wanted to lead the country," she said.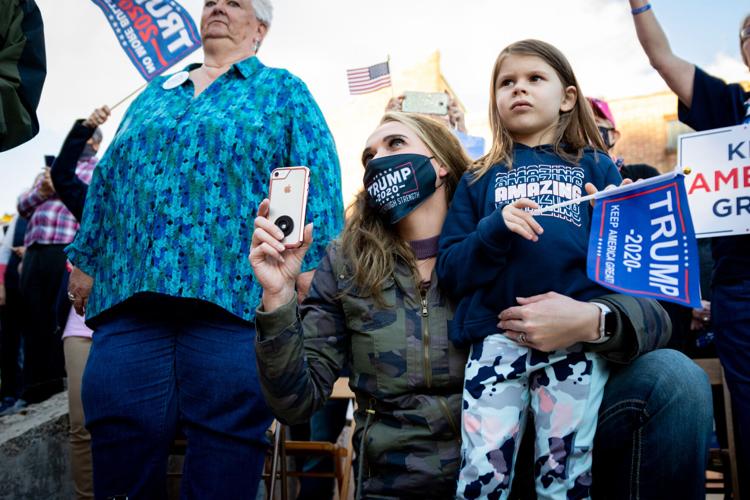 Though Lara's arrival was postponed a few times Thursday afternoon, the attendees stayed positive as they passed the time chatting with each other and local officials, and occasionally joining together to sing songs such as "God Bless America."
Deputies from the Mercer County Sheriff's Office and officers from the Mercer Borough Police Department provided security at the event, and accepted compliments and thanks from those waiting for Lara Trump.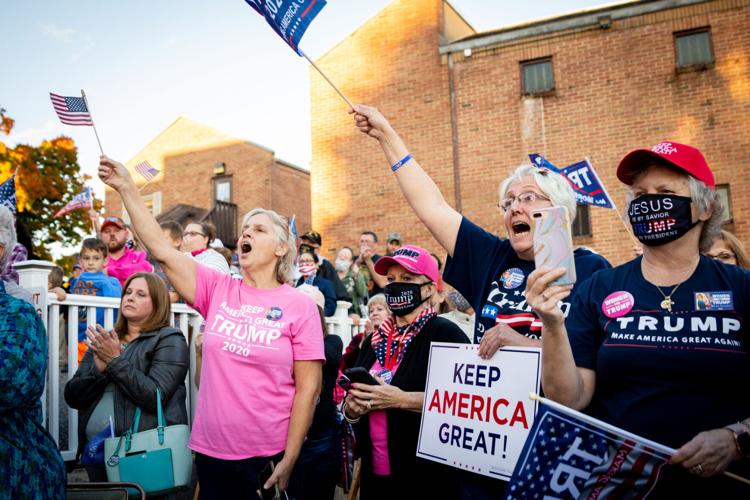 For Altha Graham of Hermitage and Debbie Stingis of Hartford, Ohio, such displays of appreciation and respect for law enforcement are among the reasons why they support the president's campaign.
Altha also said she supported Trump's handling of the economy and emphasis on manufacturing during his first term. Stingis said one of her concerns was foreign policy and particularly Israel and she took hope from a recent peace agreement between Israel, and the United Arab Emirates and Bahrain.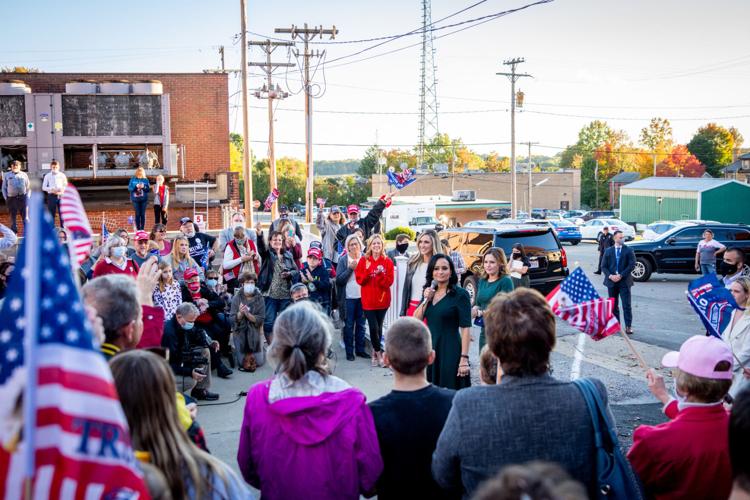 Both women said it was important for people to respect the office even for those who dislike the president personally, something the pair said had fallen to the wayside over the past four years.
"I didn't agree with President Obama, but I prayed for him," Stingis said.
Lara Trump visits Mercer for a Women for Trump rally
Like David L. Dye on Facebook or email him at ddye@sharonherald.com.