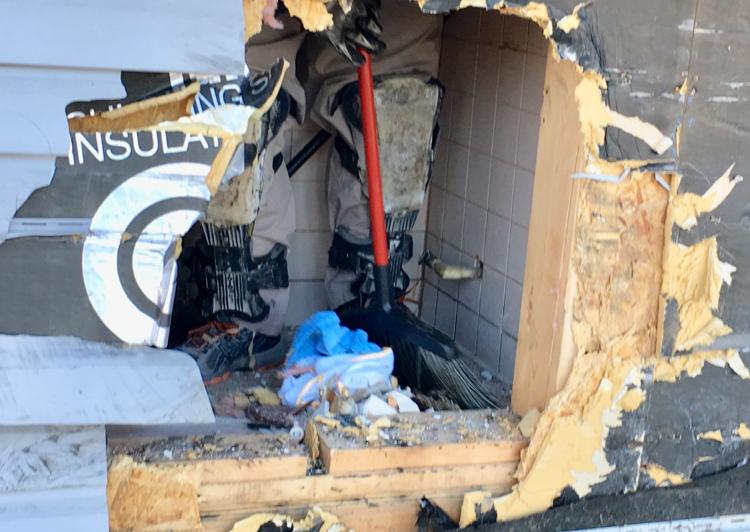 WEST MIDDLESEX – An iconic borough restaurant sustained damage, but no one was injured Tuesday morning when a woman drove her car into the Middlesex Diner.
Shenango Township police said a senior citizen woman was backing up about 10 a.m. in the parking lot when her foot slipped off the brake and onto the gas pedal, which sent her vehicle careening into the north side of the building, 3462 Sharon Road (Route 18), West Middlesex.
The impact forced an outside wall into the women's restroom area, which destroyed the toilet inside. No one was in the bathroom at the time of the accident.
Police didn't have a report immediately available Tuesday afternoon, and the driver's name and address were unavailable.
Peter Vournous, whose family owns and operates the diner, said the restaurant has hired a contractor to inspect the building's floor and wall to determine the full extent of the damage.
"We're looking underneath the floor now,'' Vournous said.
Middlesex Diner, with its classic diner-style building, is a popular restaurant in the borough, and Vournous is among his family's third generation to operate the establishment.
Vournous said Tuesday's accident won't stop the business. The dining area was unaffected by the accident, and the restaurant will continue operations unabated in spite of the damage.
Customers apparently plan to continue dining at the restaurant — more than 20 people continued eating meals more than an hour after the crash.