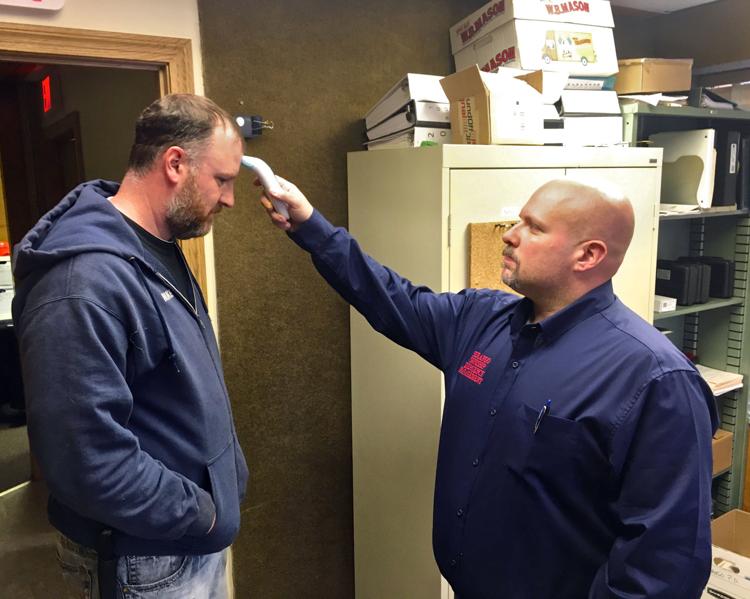 SHENANGO TOWNSHIP – A negative result Monday was a positive for Shenango Township.
Township Supervisor Tom Hubert said a construction employee working on the township municipal building project tested negative for COVID-19.
The worker, an employee for a contractor on the project, fell ill March 17 with complaints of a fever and sore throat. The worker stayed home from work Wednesday and went to his primary care doctor.
Work at the site was halted to await test results, said Hubert, chairman of Shenango Township supervisors.
"The results came back that he didn't have the virus,'' Hubert said Monday during an emergency meeting for supervisors.
Little was known about the worker, but Hubert said he believed the employee lived in Ohio. He did not work for Hermitage-based Hudson Construction, a primary contractor for the municipal building project, said Mark Hudson, president of the company, last week.
However, things have changed relative to the virus pandemic since last Tuesday, Hubert said. Gov. Tom Wolf ordered all "non-life sustaining" services and businesses to shut down, an order that includes the municipal building project.
Hudson couldn't immediately be reached on Monday.
The project, begun last year, is expected to cost about $2 million. The new office will include additional space for the township police department, conference room, secured vestibule and space for records and storage.
Shenango Township's plan called for the project to be completed by the end of this year. But Hubert said that may change.
During a very brief meeting Monday, supervisors unanimously agreed to declare an emergency in the township because of the pandemic.
While under an emergency declaration, a community can take action, such as hiring contractors or buying materials, without having to go through bidding process, as normally required.
"We direct the township emergency management coordinator to coordinate the activities of the emergency response, to take all appropriate action needed to alleviate the effects of this disaster, to aid in the restoration of the essential public services, and to take any other emergency response action deemed necessary to respond to this emergency,'' Hubert said, as he read from a prepared motion.
The declaration also means a community doesn't have to give the normal two days of public notice in legal advertising.
"I do believe in transparency,'' Hubert said. "And so we're going to have this meeting go live on Facebook.''
A cell phone was used to record the meeting for Facebook Live.
"We'll use Facebook for future emergency meetings,'' he said.
After the meeting, Hubert said he was hoping to hear from the Pennsylvania Infrastructure Investment Authority this week on funding for its long-delayed sewer project. Better known as PennVEST, the agency gives loans and grants for public utility projects.
"They told me they're still meeting,'' Hubert said.
The sewer project is estimated to cost $18 million.