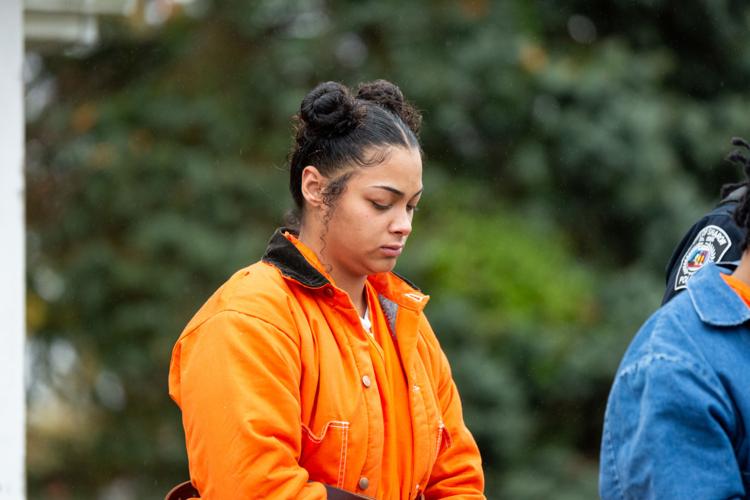 SHARON – A Sharon woman accused of having a sexual relationship with a 14-year-old boy waived her preliminary hearing Thursday.
Victoria Eclips Delgado, 22, of 810 Ravine Place, was charged with rape, statutory sexual assault and corruption of minors after police said she admitted to the offenses.
In an affidavit of probable cause, police said Delgado's husband reported to Sharon Police Department that his wife was having an affair with an underage boy. Delgado's husband said the boy's mother told him of the alleged crimes over Facebook Messenger.
The husband said his wife sent the boy nude images through text and Facebook Messenger. He showed officers about 50 photos and screenshots of messages sent from his wife's cellphone to the boy, police said.
In an interview with police, Delgado at first denied having sex with or sending sexually related texts to the boy, but as the interrogation progressed, she admitted to the interactions.
She said all the incidents happened while the victim and his siblings were at her home.
In an interview with the Mercer County Children's Advocacy Center, the victim said that the pair flirted, hugged, kissed and sent messages and pictures but said that they did not have sex. 
A juvenile witness said he saw her giving the victim alcohol and drugs and described the sex acts between the pair, police said.
An arraignment in Mercer County Court of Common Pleas is set for Jan. 7 in front of President Judge Robert G. Yeatts.
Follow Melissa Klaric on Twitter and Facebook @HeraldKlaric, email: mklaric@sharonherald.com