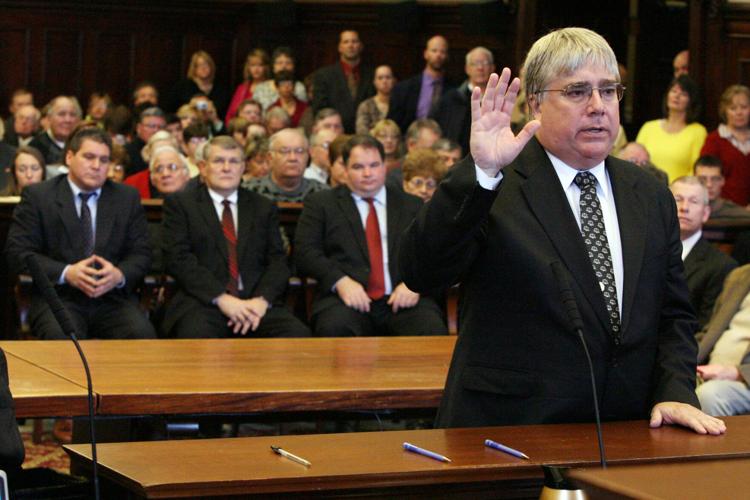 MERCER – The county's senior judge announced Tuesday that he will step down after his term ends next year.
Mercer County Court of Common Pleas President Judge Robert G. Yeatts said he will not seek retention re-election for a second term. Under state law, county common pleas court judges serve 10-year terms before standing for retention elections, where voters can retain or reject them.
Yeatts was elected in 2011 in a campaign where he pledged to serve only one term.
He has been the county's president judge since January of 2018, after the retirement of former President Judge Thomas R. Dobson. Yeatts plans to file for senior judge status when his term ends next year. Senior judges are called as needed to serve local court needs.
Yeatts' tenure as president judge has been eventful, with an understaffed county bench for 2019.
At the end of 2017, Dobson and Judge Christopher St. John retired within weeks of one another, leaving two of the four county judge seats vacant. Senior judges filled in until the 2019 election of judges Ronald Amrhein and Tedd Nesbit.
Daniel P. Wallace will become president judge after Yeatts' retirement, and county voters will elect a new judge in 2021 to fill Yeatts' seat on the bench.