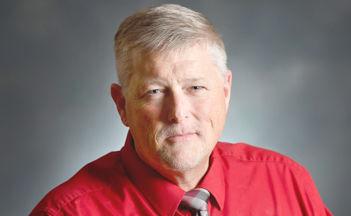 A Texas jury delivered a victory for truth and media ethics Thursday when it ordered Alex Jones, a conspiracy theorist who runs the website InfoWars, to pay the family of a Sandy Hook school shooting victim $4 million for defamation.
The family of Jesse Lewis – a 6-year-old who was among 20 children and six teachers killed in the 2012 attack in Newtown, Connecticut – sued Jones over his published claims that the school shooting never happened.
Jones reported widely that a false narrative about a Sandy Hook mass shooting was generated by anti-gun advocates – a claim he has echoed concerning other violent incidents, including the 2017 slaughter of 60 people at a country music concert in Las Vegas.
On Wednesday, Jones conceded that he was wrong about Sandy Hook and that his false reports had consequences – calling the Newtown incident "100% real" in a bid to lessen the financial impact he was about to face.
His company – Free Speech Systems – filed for Chapter 11 bankruptcy protection during the defamation proceedings.
A Connecticut judge ruled against Jones in a separate lawsuit brought by other victims' families and an FBI agent, and the media host awaits a third case in Austin, Texas.
InfoWars was founded in 1999, amid a rising media movement built on partisan stances with little regard for verified facts to build audience and to influence politics – spawning a rising tide of distrust of tradition news outlets and uncertainty for some consumers about what priorities should matter to them.
The Obama administration responded to this cultural and ethical shift by producing one of the least transparent presidential periods in U.S. history, essentially closing the doors on openness with the media and the public.
Then came the political rise of former president Donald Trump, who was surrounded by individuals and agencies that embraced conspiracy theories and attacked the facts presented by mainstream media as "fake news" if those facts did not align with their political agenda.
Despite his disregard for the truth, Jones said the lawsuits brought against him in the Sandy Hook situation were a threat to his First Amendment rights of free speech.
That's a tactic that is employed even locally by individuals and groups seeking to disrupt government or community activities. Lie all you like, it's protected speech, they say.
Until the lies damage someone's reputation or the falsehoods put people at risk of physical harm. For example, causing a stampede by yelling, "Fire!" in a crowded theater when there is no fire is not protected by the First Amendment.
The U.S. Supreme Court established "actual malice" – the act of knowingly publishing false information or publishing information "with reckless disregard for the truth" – as a circumstance under which even public figures could sue for defamation.
Everyday people – such as the family members of young shooting victim Jesse Lewis – need only show that a false report hurt their standing in their community or their ability to live their lives normally.
They sued, The Associated Press reported, to show that Jones' reports that the Sandy Hook shooting was a hoax constituted "defamation and intentional infliction of emotional distress."
The only absolute defense for allegations of libel or slander? Truth – which was not on Jones' side.
This major news story overlaps with another ongoing situation – the investigation into the Jan. 6, 2021, insurrection at the U.S. Capitol.
Attorney Mark Bankston, who is representing the Lewis family in its suit against Jones, revealed Thursday that the U.S. House Jan. 6 committee had requested two years' worth of records from Jones' phone that Bankston had in his possession, per the AP.
The AP reported that Rep. Bennie Thompson, the Democratic chairman of the Jan. 6 committee, said Jones "helped organize the Jan. 6 rally at the Ellipse that preceded the insurrection. He also wrote that Jones repeatedly promoted Trump's false claims of election fraud, urged his listeners to go to Washington for the rally, and march from the Ellipse to the Capitol. Thompson also wrote that Jones 'made statements implying that you had knowledge about the plans of President Trump with respect to the rally.' "
Jones was deposed by the committee in January, the AP reported, during a lengthy virtual meeting in which he said he exercised rights granted by another Amendment – the Fifth – "almost 100 times" to avoid self-incrimination concerning his support for and not involvement in the Jan. 6 riot.
This is a compelling drama, but a situation with very high stakes for the future of our democracy.
In in the Gospel of John, Jesus told his followers that "the truth will set you free."
For Jones and other traders in dangerous falsehoods, the truth will be the bindings that tie them to an ethical – or at least financial – "come-to-Jesus" moment.