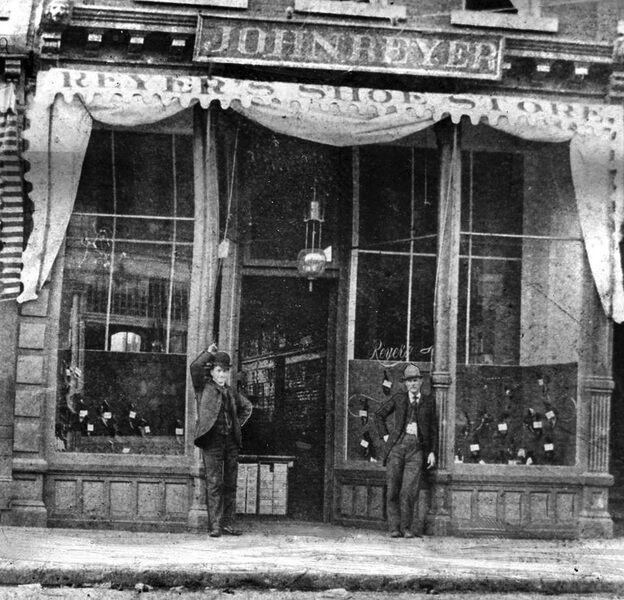 In the end, Reyers Shoe Store simply needed more foot traffic than it could get in be-e-eau-tiful downtown Sharon.
It had to be a painful decision for brothers Mark and Steve Jubelirer, successors at the nationally renowned retail footwear empire their father, Harry, built after moving the family here from the Pittsburgh area a half-century ago.
Reyers became a destination for hundreds of tour buses annually, filled with shoppers also eager to browse the likes of Daffin's, The Winner, and Kraynaks.
In recent decades, however, the local shoe store took a big hit from the outlet mall near Grove City, which opened in the mid-1990s, as well as from ubiquitous online shopping.
The last time I shopped Reyers a couple years ago, the clerks seemed to appreciate having someone to serve in the colossal former grocery store Reyers occupied. The store that once carried everything no longer had my Nike Air size 11.5 4E (wide) sneakers – my girlfriend calls them my clown shoes – nor were they successful in special-ordering them.
Manufacturers like Nike give big-box sporting-goods stores preferential treatment, a salesman told me on that spring day, and Reyers had to order a full-size range at a time, not just one orange box. There was a full set of my Nike model in a cargo container somewhere in the Pacific that would be here around July, he said.
All in all, I can respect Mark and Steve's difficult business decision. They made the choice they had to. The longterm survival of the business probably hinged on it. The family stuck also with Sharon long after many gave up, and the brothers did try to find an alternative local site.
Still, the loss of a locally owned business can hurt a community in many ways. Some of these empires were built from scratch by local entrepreneurs and industrialists a century or more ago.
Back then, the buck stopped here. The owner was in the store, and the guy in the executive suite shared the same name as the one emblazoned on the big sign on the side of the building.
People like Herman the grocer extended your mom credit while dad's mill was on strike back in '54. Ben the car dealer, whose grandfather sold your grandfather his first Chevy, made things right when the muffler starting making noise.
Those relationships helped make Sharon and its neighboring towns a true community.
Lore has it that in Sharon's heyday in the '50s and '60s, if your nonprofit wanted to build something or start a grand project, the right person could secure pledges for most of the money you needed in a single afternoon by making the rounds of the local mills and industries, where the decision makers sat right there and could cut you a check on the spot if they wanted to.
In recent years, the Shenango Valley has lost local ties to many fabled institutions: the Lube, the hospitals, FNB Corp., Protected Life insurance, to name a few, not to mention local retailers that couldn't compete with national chains.
The recent shuttering of PNC Bank's downtown Sharon branch is another case-in-point. For 60 or so years, it wasn't a branch; it was the corporate headquarters and main office of McDowell National Bank, whose roots in Sharon stretched back to 1869. Namesake Alexander McDowell is entombed in a gray-granite family mausoleum across town in Oakwood Cemetery, not far from the John Reyer family plot.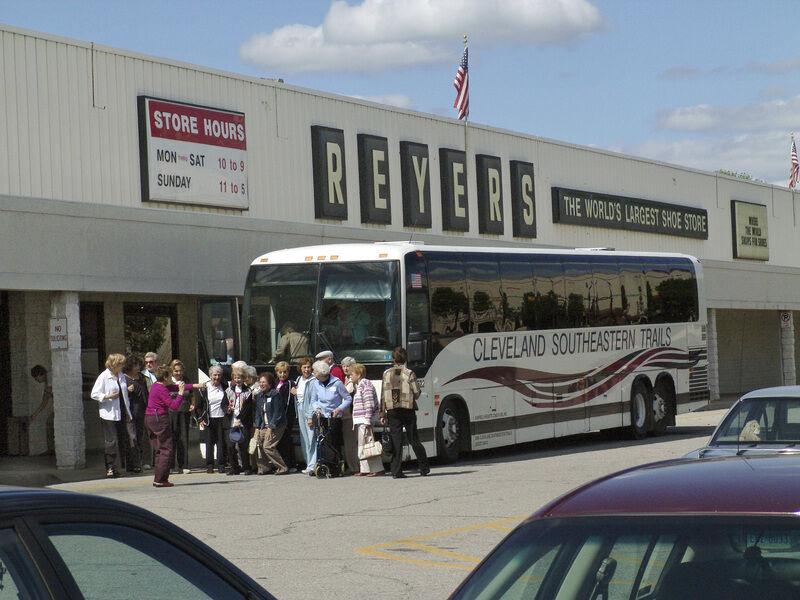 In the end, PNC's Sharon branch was merely one of 2,000-plus branches of the nation's sixth-largest bank by deposits.
FNB, born in Greenville as First National Bank, relocated his HQ a few years ago to Pittsburgh from Hermitage. Like other banks, it has pruned branches, leaving local communities like Farrell and Jamestown bankless.
Quaker Steak and Lube – once a wildly popular local bar that made its name selling chicken wings — became a national franchise, got bought by a truck-stop chain then recently was dumped to an outfit that runs dozens of Perkins restaurants, a handful of hotels and a couple nursing homes.
I'm not trying to criticize tough business decisions that had to be made to keep companies solvent, or romanticize the more personal small-town economies of bygone days. Many corporate chains are fully invested in their communities. They hire and serve local people. They understand that becoming part of a community is how they survive.
Even so, it's fair to say business trends of the last 50 years have challenged communities, not only economically but also socially. In some cases, they've strained the bonds and glue that hold a community like Sharon together.
Reyers' move leaves a hole in the community where two generations each of the Reyer and Jubelirer families put their faith and were justly rewarded with support and prosperity in return.
We mourn the loss of such community institutions. Thankfully, Reyers' business will go on, albeit elsewhere, still within longtime family control.
I wish them well.
JOHN ZAVINSKI is The Herald's assistant editor for graphics. Email him at jzavinski@sharonherald.com