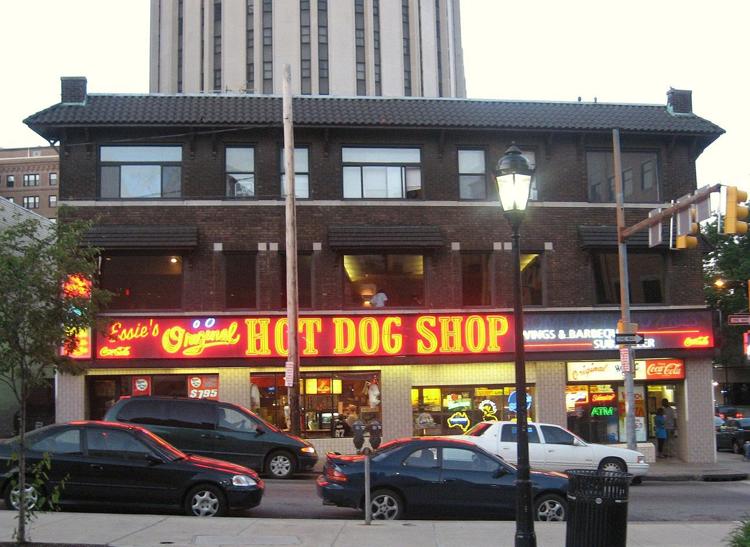 The "Help Wanted" ad said to apply in person at 3901 Forbes Ave.
Traveling on foot, I made the right turn from Oakland Avenue, looked up and saw the massive sign at the corner of Forbes and Bouquet. 
"Please don't be The O," I said to myself.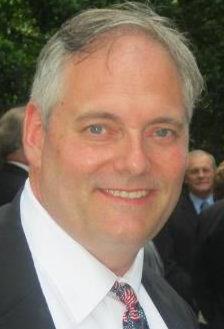 It was.
The Simon family announced last month that it would permanently close the Original Hot Dog shop, the iconic restaurant it had operated since 1960 at Forbes Avenue and Bouquet Street in Pittsburgh. The Original Hot Dog shop — also known as "The Big O," the "Dirty O" or simply "The O" — closing leaves a gaping hole in the unique Yinzer culture. 
It's also a piece of my youth now disappeared. 
The O's name indicates, accurately, that it was a hot dog shop. But it was regionally — if not world — famous for its french fries. 
Twice deep fried in peanut oil, which was the secret to its great taste, and fresh cut from whole potatoes skin and all, the french fries were The O's big draw. Anyone who ordered the "large" expecting a McDonald's-size order was in for a surprise.
The O's large fry orders were served up in a lump roughly the size of an NFL defensive lineman's head — I'll be circling back to that later — stamped with a warning label from the American Society of Cardiologists.
In spite of trepidations born from having been on the customer side of The O's counter, I applied and was hired, not that the interview process was terribly selective. By the time, in April of 1986, I saw that want ad in the now-defunct Pittsburgh Press, the Simons had been running it every day for more than 20 years.
It didn't take me long to find out why.
For about six months, I worked the night shift, 6 p.m. through post-closing cleanup. By the time I left, I was the senior member of my crew at least once a week. I probably would have been promoted to manager had I stayed another three months.
In fairness, though, six months at The O was the equivalent, in terms of experience, of six years at any other restaurant.
The O sat at the base of the Litchfield Towers, one of Pitt's undergraduate dorms, and was surrounded by Oakland's college bars. When they closed at 2 a.m., we were just about the only place still open, so drunks for miles around — not just from Oakland, but South Side, the Hill District, Bloomfield, Shadyside and Squirrel Hill — poured in.
By 2:30 a.m., the place looked like a Ralph Steadman illustration from a Hunter S. Thompson book. Or a Hieronymus Bosch painting, if that's your artistic preference.
By 2:30 a.m., the place looked like a Ralph Steadman illustration from a Hunter S. Thompson book. Or a Hieronymus Bosch painting, if that's your artistic preference.
During my time there, University of Pittsburgh football standouts Tony Siragusa and Burt Grossman, both of whom went on to play defensive line in the NFL, were nightly bar rush customers. Both worked as bouncers at a now-closed bar nearby.
When I was there, I'd serve them hot dogs and shared a stupid joke — my routine consisted of "dad jokes" long before I actually became a dad. Between the hot dogs and jokes, I like to think that I helped make Siragusa what he later became.
A fat smart aleck.
Any restaurant with employee turnover like The O's inevitably had some epic quitting stories, like the guy who left one day, went to a pay phone across the street — back when there were such things as pay phones — and called to tell the manager he was quitting.
I like to think that my final act as an employee of The O was distinctive, if not quite "epic." I gave negative three hours notice by turning up at 10 p.m. for my seven o'clock shift to say that I wouldn't be back.
But I had returned since then. The legendary french fries were a tremendous enticement.
The Original Hot Dog Shop had been a mainstay of Rick Sebak travel specials on WQED and a big part of Pittsburgh lore for 60 years. Because of that six months I spent working there, my relationship was a love-hate one.
But I'm sorry to see it go.
Eric Poole is The Herald's assistant editor for news.