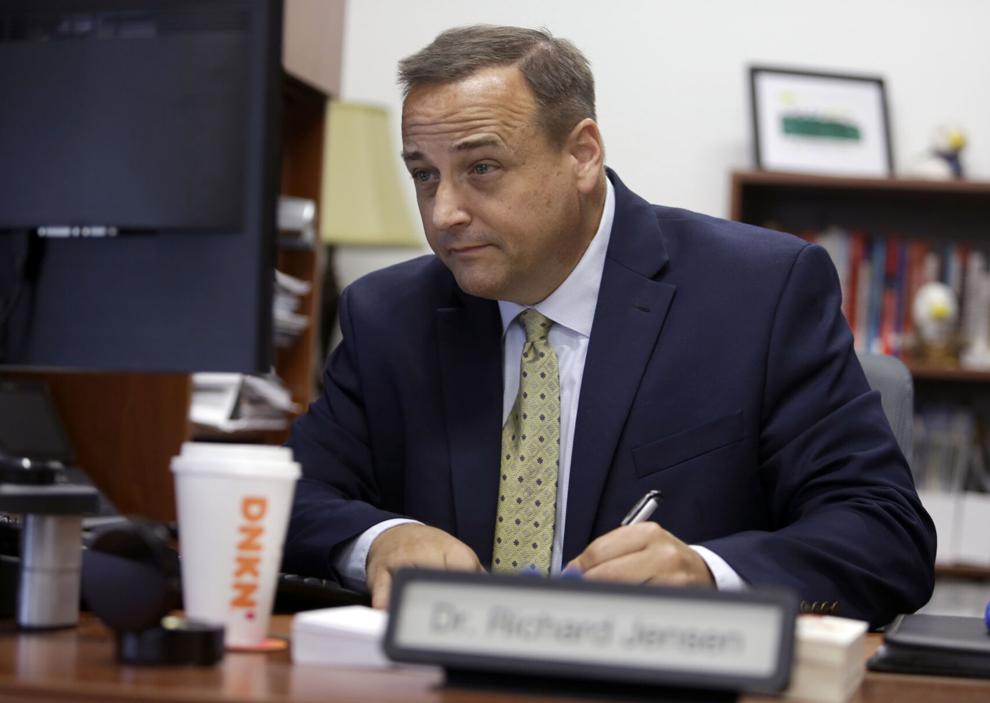 WHEN a public school student transfers to one of the state's 179 registered charter schools, the student's family does not have to pay tuition.
But that doesn't mean it's free.
Charter schools receive funding from public school districts where their students' families reside, with amounts determined through a formula that accounts for per-student spending. The state Department of Education estimates that it will transfer $3 billion from public schools to charter schools in the 2021-22 school year.
Under current regulations, charter schools are in an advantageous position — they are private entities funded with public money.
"It's a hugely profitable enterprise that individuals are making off public tax revenues," said Hermitage School District superintendent Dr. Dan Bell.
Hermitage, like many public school districts, runs its own cyber charter school at what Bell estimates to be $3,000 to $4,000 per student. But if a student living in Hermitage School District opts to go to a cyber charter school, the district pays $11,223.46 in tuition costs.
In Mercer County, the per-student figures range from $11,066.67 in Greenville to $18,086.66 in Farrell for students in standard education classes, and $25,561.91 in Grove City to $43,842.08 in Farrell for students in special education programs.
Assuming that cyber charter schools can educate students for roughly the same amount that Hermitage spends, Bell's "hugely profitable enterprise" assessment would be spot-on. But we don't know that because cyber charter schools in Pennsylvania are not obligated to disclose their financial records.
To its credit, Gov. Tom Wolf is trying to change that. This week, the state's Independent Regulatory Review Commission approved regulations that would, if implemented, make it easier to hold charter schools to the same auditing and accounting principles public schools have to follow.
The commission adopted the regulations along party lines, with its three Democrats voting in favor and both Republican members opposing.
Implementing the regulations would make it possible to determine whether the charter schools' tuition figures are actually related to their costs, or if their costs are determined the same way as a shady mechanic might set the price for fixing a tourist's car — "How much does it cost? How much you got?"
The proposal changes a system where charter schools can avoid compliance with state regulations — including following ethics rules for financial disclosure and standardized accounting regulations — that public school districts have to follow.
Even with those advantages, Bell said public school districts perform far better than cyber charter schools.
"Cyber charter schools are ineffective at educating our children," he said. "And that makes them a huge waste of our tax dollars."
Bell cautioned that his performance criticism applies only to cyber charter schools. He said brick-and-mortar charters like Keystone Charter School in West Salem Township provide a valuable and effective service to students.
Wolf — and educators like Bell — have spent years calling for reforms like those adopted by the governors' panel.
State Rep. Mark Longietti, D-7, Hermitage, minority chair of the House education committee, called the regulations, "clear, reasonable and in the best interest of the taxpayers of Pennsylvania."
John Soroko, one of the Independent Regulatory Review Commission's Republican appointees, said the panel overstepped its authority.
"These issues are clearly so crosscutting and significant that this is clearly a matter properly reserved for the Legislature," he told CNHI Statehouse Reporter Eric Scicchitano.
Longietti is right. It's "reasonable" — to use his word — to impose oversight on charter schools funded by public dollars. It's "in the best interest of Pennsylvania's taxpayers" to prevent educational entities from generating excessive profits for themselves.
And if, as Soroko said, "this is a matter properly reserved for the Legislature," then the legislature has been derelict in its duty to protect Pennsylvania's taxpayers.