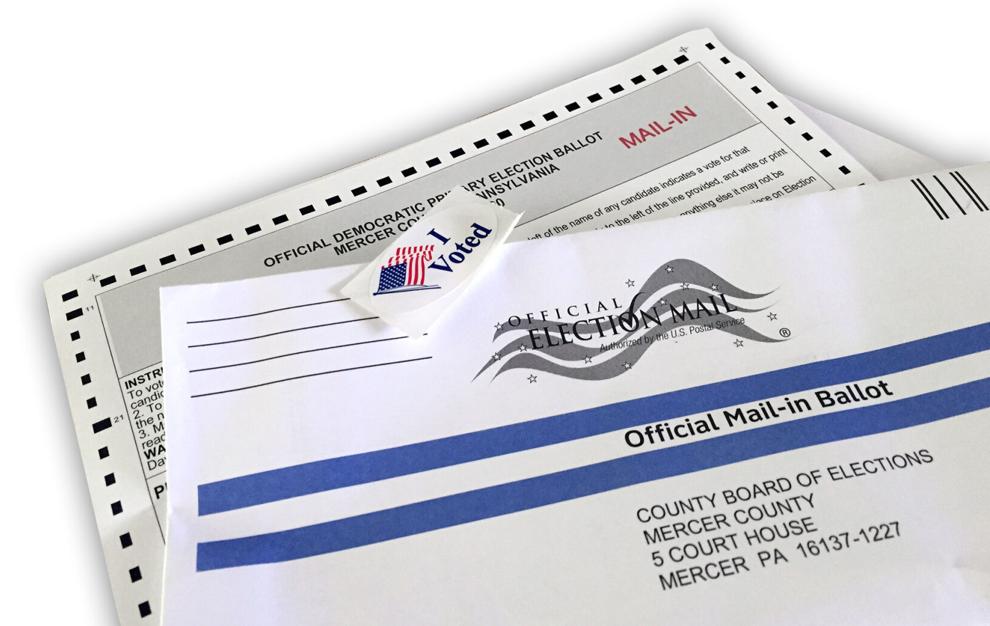 A few sections further back in today's newspaper, we're publishing our Voter's Guide for the May 17 primary.
On the ballot are candidates for U.S. Senate, Pennsylvania governor and lieutenant governor, U.S. House District 16, state Senate District 50, state House in districts 7 in western Mercer County and 17 in the county's eastern tier and northwestern Butler County, and party committee members.
Two names — two-term U.S. Senator Pat Toomey nor Pennsylvania Gov. Tom Wolf — are conspicuously absent from the ballot. Toomey declared in 2020 that he would not seek re-election and Wolf is nearing the end of his second term and prohibited under the state constitution from running again.
Fittingly, the ballots for those offices are crowded.
Senate candidates, in ballot placement order, are Kathy Barnette, Mehmet Oz, George Bochetto, Jeff Bartos, Dave McCormick and former Ambassador Carla Sands on the Republican side. Alex Khalil, U.S. Rep. Conor Lamb, state Sen. Malcolm Kenyatta, Kevin Baumlin and Lt. Gov. John Fetterman are vying for the Democratic nomination.
Attorney General Josh Shapiro is the only Democratic candidate for Pennsylvania governor.
A crowd of Republicans are lining up to run against him. The GOP field consists of former U.S. Rep Lou Barletta, state Sen. Doug Mastriano, Dr. Nche Zama, Dave White, former U.S. Rep. Melissa Hart, former U.S. Attorney William McSwain, Charlie Gerow, Joe Gale and Jake Corman.
Volant-area farmer Rick Telesz — previous owner of Willow, a cat now living in the White House — and Dan Pastore, an attorney and businessman who founded the FishUSA online fishing supply store, are seeking the Democratic nomination to run against six- term U.S. Rep. Mike Kelly.
Locally, Mercer County Commissioner Tim McGonigle and Mitch Henderson, who is graduating this year from Westminster College with a political science degree, are seeking the Democratic nomination for the 7th District, a seat vacated by state Rep. Mark Longietti's decision not to seek re-election.
After the 2020 census, the state redrew the district to include incumbent state Rep. Parke Wentling, who will face the winner of the McGonigle-Henderson race.
While a primary election in a non-presidential election year doesn't always energize voters, there is much on the line May 17 — and in the Nov. 8 general election.
With the U.S. Senate now split 50-50, the outcome of Pennsylvania's election could go a long way in determining control of the upper house.
The release earlier this week of a draft Supreme Court decision that would, if it becomes final, adds greater urgency to this year's gubernatorial election, whichever side you take on the abortion debate.
We here at The Herald urge you to vote in every election. But this time around, there are myriad reasons to cast your ballot, and few justifications for sitting this one out.