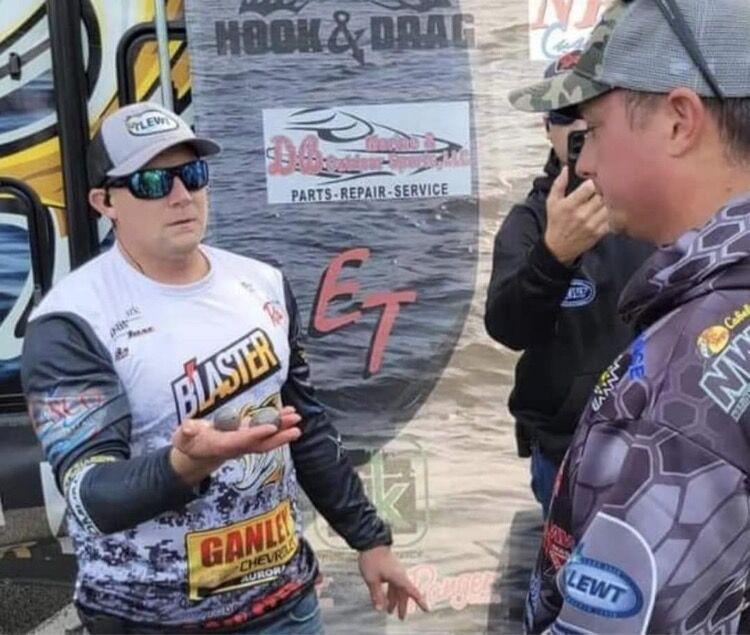 When Jason Fischer called for a knife last Friday at Gordon Park in Cleveland, it was tantamount to an accusation.
Fischer, director of the Lake Erie Walleye Tour, said he and his fellow fishing tournament directors don't typically cut open fish after weighing them for competitions.
And Fischer didn't have to. Had he simply accepted his own weigh-in total for the haul by Hermitage resident Chase Cominsky and Jake Runyon, no one would have known about Fischer's suspicions.
Had Fischer simply handed the fish back to Cominsky and Runyon, as is the custom at fishing tournaments, no one might have known that the catch was considerably heavier than it looked. No one would have known that Fischer had squeezed the fish and thought he felt something that didn't naturally belong there.
No one except for himself. And that would have been one person too many.
So he called for that knife, found illegal weights stuffed inside the Cominsky-Runyon team's catch — which thrust Fischer, a northern Ohio man who happens to run a regional fishing tournament circuit, into the national spotlight.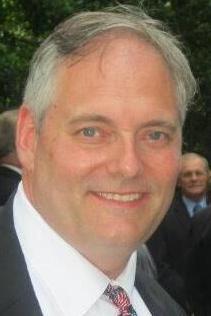 For Fischer the decision was obvious, if uncomfortable.
"I try to be transparent in everything," he said. "If I make a mistake, I tell people 'I screwed up.'"
In his estimation, the Lake Erie Walleye Trail's very survival depends on transparency and legitimacy. Sponsors and competitors trust him with several hundred thousand dollars worth of cash and prices every season.
The first-place award for Saturday's event came to almost $30,000.
"They're trusting me with their money," Fischer said. "At the end of the day, they trust me to give it to the guys who won."
Whenever scandal comes to call on any business, the people in charge have a choice. They can look the other way or they can confront it.
The crooks and swindlers of this world count on the rest of us to be ashamed, embarrassed of being victimized, to help them conceal their crimes.
Fischer refused to play along.
Friday wasn't the first time Cominsky and Runyon faced suspicion. The duo had won the previous three Lake Erie Walleye Trail events after three different teams had finished first in the season's first three tournaments.
The duo was disqualified in 2021 from an event called the Fall Brawl, which offered more than $500,000 in cash and prizes, after one of them failed a polygraph test. Cominsky and Runyan had been the event's apparent winners when their finish was wiped out.
Fall Brawl officials were closed-mouthed about the 2021 Cominsky-Runyan disqualification.
Fischer said he thinks the Fall Brawl disqualification happened behind the scenes, so the organizers followed legal advice not to issue any public statements. But that silence allowed Cominsky and Runyan to set a narrative.
"They made a huge stink and they said they were done wrong," Fischer said. "The Fall Brawl administrators weren't doing any talking. There were a lot of people who thought they got screwed."
On Friday, though, the evidence was all in the open.
"My difference is that it happened in front of anglers, in front of spectators, in front of the world," he said.
That might be a well-disguised blessing.
Through national media reports and social media images, the world saw Fischer asserting his fishing circuit's credibility not by hiding from scandal, but by confronting it.
And that's exactly how you protect your credibility.
The silence of an honest person says almost as much as their words.
When an honest person says nothing is wrong, you can count on that, because the honest person will tell you when something is wrong.
The Lake Erie Walleye Trail will move on, first by releasing its 2023 schedule. Fischer said he's optimistic about the future, because the competitive fishing community, Friday's events notwithstanding, is filled with good people.
"We're just going to catch fish and keep growing."
ERIC POOLE is Editor of the Herald. Contact him with complaints, story tips or if you want to hear about the day he caught 27 crappies at Bridgeport Dam, by email at epoole@sharonherald.com or by phone at 724-981-6100, ext. 427.