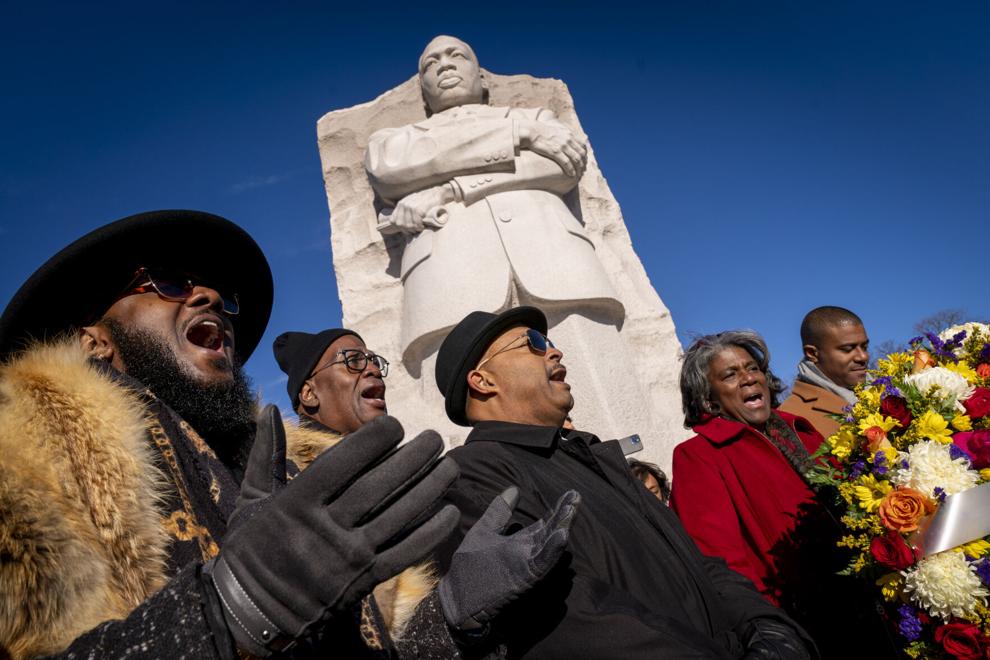 A new year has arrived and I find myself still grappling with the state of affairs that we face as individuals and as a nation.
We continue to be bombarded with hate and rhetoric that demeans and undermines the integrity of our souls and one must ask themselves when will it all stop? My belief in humanity remains strong but am I just stuck in a dream when everyday events shatter my belief.
All of us have a story to tell about our lives and it's the basis for the hope that I have in humanity. Each story allows us to get to know our fellow neighbor so we won't be quick to judge them for their race or nationality because we will have a clearer picture of their life and history.
History plays a major role in all of our lives and the only way we can understand each other is to know everyone's history.
And now the rest of the story. I recently read where Florida officials rejected the Advanced Placement African American study course because it violated state law and is historically inaccurate and lacked educational value.
I cringed when I read the reason because no other course was deemed inaccurate and I asked myself how can you exclude African American history from students in the classroom. I believe that the real truth should be shared and told about all of the struggles, obstacles, pain and heartaches African Americans faced in the history of this country.
The names of Martin Luther King Jr. and Rosa Parks are acceptable for the history book but what about the names of others who suffered, bled and died so Martin and Rosa could be in the book.
We all have historical value and no one race or nationality should be excluded from the classroom.
Florida Gov. Ron DeSantis said Florida rejected the African American studies course because it would have taught a "political agenda." I wonder if the course reveals something that makes the governor uncomfortable regarding the treatment of African Americans.
Whatever the case, it is incumbent upon us all to know that the true history of every race is important and must be told.
Why? Because I believe in the sanctity of all humanity.
MICHAEL WRIGHT, of Farrell, is the retired executive director of the Shenango Valley Urban League and was the first executive director of the Community Food Warehouse of Mercer County.