HERMITAGE – Solar Atmospheres offers new employees a perk — on-the-job training — that has become unusual among industrial companies.
HERMITAGE – In a very real way, John Apostolakis grew up with Shenango Honda.
SHARON – Walking through the door at Vey's Pub on East State Street in Sharon, you almost expect to hear a loud welcome, much like the greeting you would receive at a famous bar where "everybody knows your name."
Entrepreneurship was not even on Brianna Piccirilli's radar when she was in high school.
SHARON – The name suggests they are different, that their view is unique, their productions something audiences haven't necessarily seen before.
FARRELL – Terry Harrison said he was meant to serve.
REYNOLDS – When it comes to scholastic sports, there are few programs anywhere in Pennsylvania — or even the United States — as successful as the Reynolds High School wrestling program.
HERMITAGE — During the 1992 Los Angeles riots, John Flynn was working as a firefighter in Los Angeles County.
COOLSPRING TOWNSHIP – If you want to produce maple syrup, it's a good idea to be a tree hugger.
PINE TOWNSHIP — Uncertainty about the future of Grove City Medical Center came to an end in August, with Allegheny Health Network's acquisition of the 40-year-old hospital.
SHARPSVILLE — By giving out more than $1.5 million in grants since the fall of 2017, the Buhl Regional Health Foundation has adopted a holistic approach to promoting health in the area.
SHARON — When he first went to the doctor for a suspected gallbladder issue, Joseph Santell didn't expect he'd end up having open-heart surgery.
When Kylee Phillips takes her son to Children's Hospital in Pittsburgh to see his cardiologist or the date of a checkup approaches, she is anxious.
NEW CASTLE — Even though Dr. Samuel Daisley is one of the highest-ranking executives at the UPMC Horizon-Jameson system, he still tries to keep his medical skills active.
NEW CASTLE — Before Kari McFeaters could get out of the hospital, she had to get out of the car.
HERMITAGE – One fourth of July, Mike Heasley had some crazy EMT calls.
WEST SALEM TOWNSHIP — As Kim Goodwill-Grimm's parents and then her husband fell ill over the last few years, the entire burden of caregiving fell upon her.
SHARON – Frank McCauley's favorite part about the music program at Sharon Middle High School is guiding students who have a passion for music.
GREENVILLE – Greenville seniors Lauren DiBucci and Delaney Zilla said they are grateful for the opportunity to take college courses without having to leave their high school.
MERCER — Even before he graduates from Mercer Area High School this spring, Dylan Mattocks will have college credits.
SHARON – Many of Morgan Force's classmates at Penn State Shenango didn't realize at first that she was older than most of her classmates.
COOLSPRING TOWNSHIP — Were it not for the overalls and safety glasses, Sierra Cunningham would not appear much different from the average high schooler — except that she's already learning a trade, runs a business and is assistant manager at her job.
SHARPSVILLE — For children in the Sharpsville Area School District, the day starts around 7 a.m. and ends about seven hours later, with a lunch break somewhere in the middle.
SHARPSVILLE — After 13 years of teaching English and language arts, Ira Pataki still loves the chaos that goes along with being in a middle-school classroom.
SHARON – Long retired as a teacher, Mitzi Fabich still knows how to work a classroom.
GREENVILLE – If Karissa Clover wasn't on her toes around her mother, Angela Lynne Patrick, there was a good chance something else would be – usually creamy peanut butter.
HERMITAGE — Next year, teacher Paul McMahon plans to add Python coding to the engineering curriculum at Kennedy Catholic High School.
Listen to our second episode now!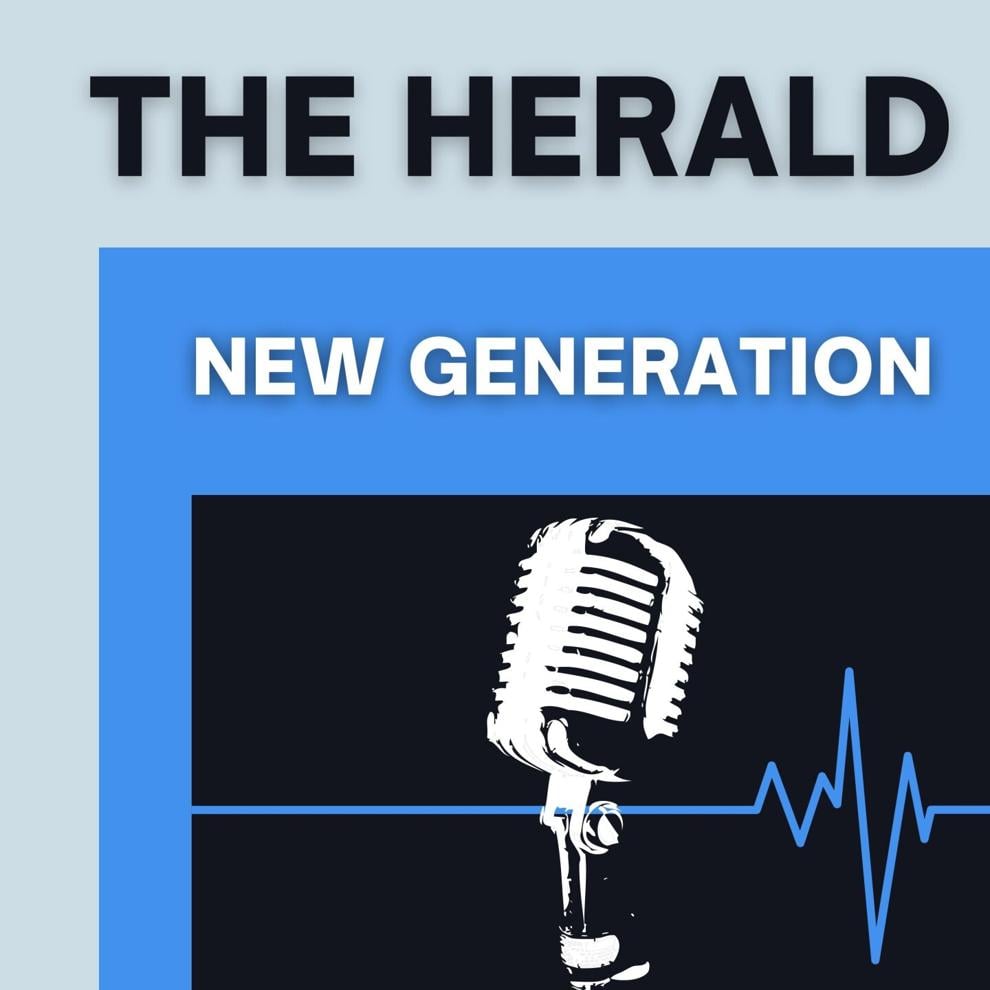 You are now listening to the sounds of the New Generation. A podcast created for those who desire a new way of gaining information rather than reading a traditional newspaper. In our show we will discuss everything from sports, pop culture, politics, and local news. To stay up to date on our latest episodes every week be sure to follow us on your favorite podcast service. And don't worry, we keep it short.
Update Required
To play the media you will need to either update your browser to a recent version or update your Flash plugin.
MINNEAPOLIS (AP) — George Floyd died of a lack of oxygen from being pinned facedown on the pavement with his hands cuffed behind him, a medical expert testified Thursday at former Officer Derek Chauvin's murder trial.
WASHINGTON (AP) — President Joe Biden announced Tuesday that he's bumping up his deadline by two weeks for states to make all adults in the U.S. eligible for coronavirus vaccines. But even as he expressed optimism about the pace of vaccinations, he warned Americans that the nation is not yet…
WASHINGTON — The White House is stressing that it won't back any system "that requires Americans to carry a credential" to show they've been vaccinated.
MINNEAPOLIS — The Minneapolis police chief testified Monday that now-fired Officer Derek Chauvin violated departmental policy — and went against "our principles and the values that we have" — in pressing his knee on George Floyd's neck and keeping him down after Floyd had stopped resisting a…