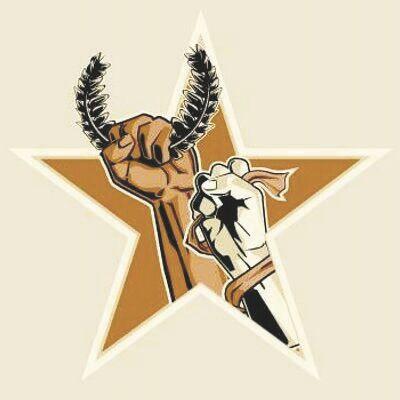 The "oldest local Hall of Fame in the world" has become the latest COVID-19 casualty.
The annual Mercer County Hall of Fame induction banquet will not take place in 2021. Founded in 1947, the event has taken place continuously since, with one exception.
"Because of restrictions and ever-changing guidelines concerning the coronavirus pandemic, Mercer County Hall of Fame's Board of Directors has cancelled the organization's 2021 banquet, which was scheduled for January," related President Jim Tamber. "Assuming the virus situation is settled by then, the Hall will resume its annual banquet in January 2022, the year in which '"the oldest local hall of fame in the world" turns 75-years-old.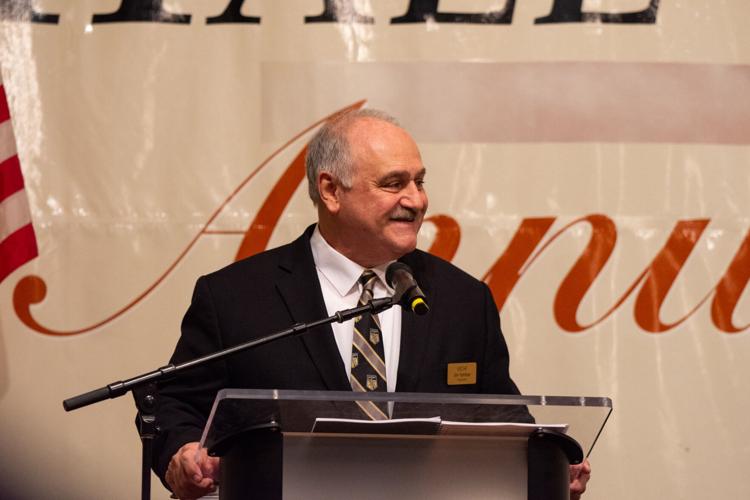 "We canceled the banquet with a heavy heart," Tamber continued. "Only one other time in our history did we not have a banquet, and that was in 1976. But we plan to return at full strength in 2022 as we turn 75 and have our usual 400 people in the crowd at The Park Inn-Radisson."
Every year, the Hall inducts 11 athletic greats from Mercer County (one posthumously). Including last year, 590 women and men have been enshrined.
Also included in the annual program was the Si Lyman Award, presented to the county school district with the highest collective winning percentage in its athletic program from the previous year. Grove City (12), Farrell (10, plus one shared award), and Hermitage (8) are the all-time leaders. Grove City and Hermitage shared –– with West Middlesex –– the 2012 honor.
Former Pittsburgh Pirates' broadcaster Lanny Frattare has served as the event's master of ceremonies for approximately 3 decades.
In a press release, Tamber also noted, "Earlier this year, the Hall was forced to cancel its annual Steak Fry, which was scheduled at the end of September. The gathering serves as the Hall's major fundraiser for its annual Tom Burns Memorial All‐Star Academic Awards. Financial awards are given annually to each senior female and male athlete with the highest grade‐point average in each Mercer County school district (Commodore Perry, Farrell, Hickory, Greenville Grove City, Jamestown, Lakeview, Mercer, Reynolds, Sharon, Sharpsville and West Middlesex), including private schools Kennedy Catholic and George Junior Republic. Despite the cancellation of the Steak Fry, the Hall funded the Burns awards in 2021 and will do so again in 2022."
The Mercer County Hall of Fame Board of Directors includes Jimmy Arbogast, Margie Bougher, Dave Burich, Bill Bestwick, Tom Demas, Bonnie Dickson, Deven Diettrich, Bob Donatelli, Jeff Engstrom, Bob Felesky, Dr. Brian Generalovich, Bob and Jeff Greenburg, Brian Hills, Madeline Hoffman, Dr. James Kollar, Mont Mattocks, Tony Molinari, Brad Palmer, Jim Patterson, Jamie and Jim Raykie, Gene Sarazen, Lynn Saternow, Tricia Schweiss, Bill Sham, Mark Slezak, Dennis Staul, Tamber, Matt Vannoy, Sally Ward, John Weaver, Mike Williams, and Rich Williams.
Directors Emeritus include Ken Anderson, Ron Artman, Rich Craig, Judge Francis J. Fornelli, Fran Hassel, Len Krichko, Lou Orlandi, Hugh Ringer, Bob Davis, Bill Jackson, Bill Juranovich, Nick Marnejon, Joe Sass, Paul Saternow, Fred Livingston, Steve Garay, Denny Eckles, Nick Travaglini, Shawn Connelly, Tom Lewis, Jack Findley, Timothy M. Schell, Stan Alfredo, and John Stevens.
Honorary Directors include Mike Erme Jr., Mike Erme III, Frattare, Daniel J. Lapikas, Jim Leyland, Ray Ream, and Mel Grata.