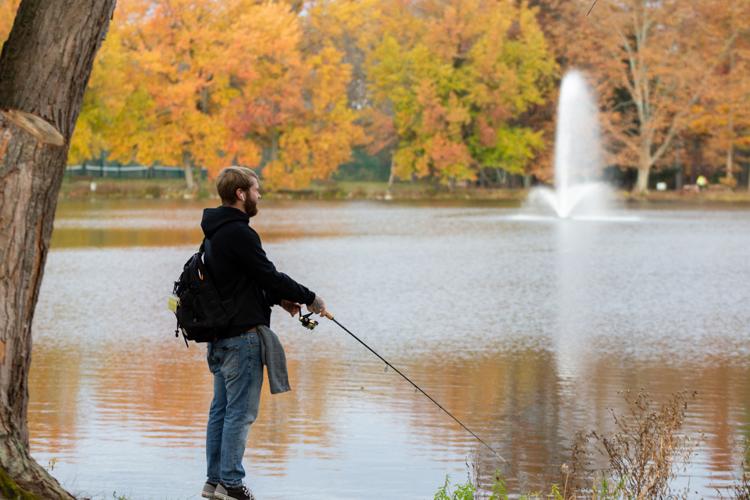 HERMITAGE – If it's true that "the best things in life are free," then when it comes to outdoor activities, one of the finest areas in Pennsylvania for them is located here in the city of Hermitage.
Because there, almost everything is free.
Yes, you read that right. Buhl Farm Park even contains what is believed to be the only free golf course in the world.
When people visit Mercer County from other parts of the commonwealth, or even other states, one stop that is a must-see is the beautiful park that at encompasses more than 260 acres. Just to walk, run or bike the roads throughout the park is something they don't want to miss.
"I have been to many areas of this country, but I've never seen anything better than this park," said Jon Lehner of Rapid City, South Dakota, who has visited local relatives several times in October just to see the leaves change and enjoy a run along the miles of roadways.
That is a pretty impressive comment considering he has Mount Rushmore in his backyard!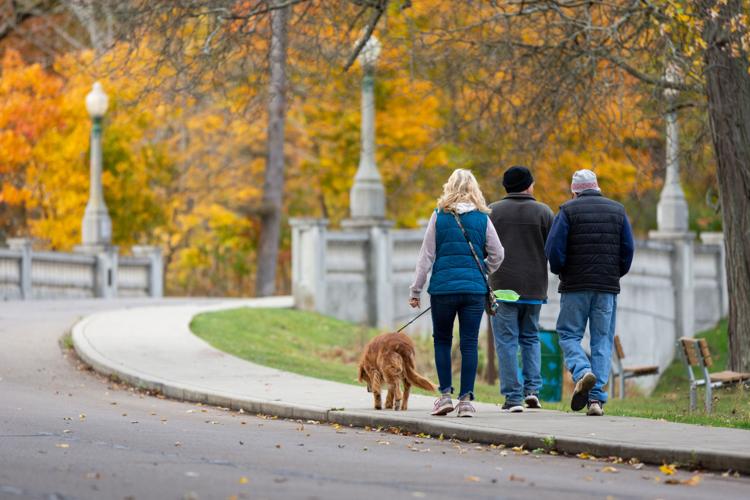 While Rushmore is a monument to presidents, the Shenango Valley (Hermitage-Sharon-Sharpsville-Farrell-Wheatland) area park is a testiment to the generosity of Frank H. and Julia F. Buhl. And a statue of the couple stands at one entrance to the park.
Buhl was a steel magnate during the late 1800s and early 1900s, who left a wonderful legacy. There is even a town out west named for him — Buhl, Idaho.
But the wealthy couple had no children, so they adopted the Shenango Valley as their own. They built separate YMCA-style clubs for men/boys and women/girls. Today they are joined under one roof in Sharon, known as the Buhl Community Recreation Center.
But when it comes to outdoors, there are few places like Buhl Park anywhere in the country. The couple not only left the property to the community, they also established a generous trust fund to help finance it.
When they died they willed the property that today is the park to be operated by a group of trustees. While the original trust doesn't completely cover the expenses anymore, donations from locals and even grateful visitors help finance the free facilities.
Everyday, you can see adults and children fishing in Lake Julia, while ducks and a beloved swan drift past. Many youngsters develop their love for fishing right there where the Buhl Casino — name not to be confused with gambling casinos — sits on one shore. The Casino houses the administration offices and also serves as a site for banquets, weddings and a place where prom photos are popular.
Like the lake, the Buhl Farm Golf Course is a place where young people can get their start and develop a love for an outdoor activity at no charge. Donations are accepted, however, if a golfer is so inclined to help pay for the grooming of the beautiful nine-hole layout.
The course is a national treasure and is home to The First Tee of Sharon building. That location was the first — and the prototype — of many other buildings around the country that house The First Tee program that helps young people get a start in golf. Professional golfer John Cook, whose mother hails from the bordering borough of Sharpsville, helped dedicate the facility several years ago.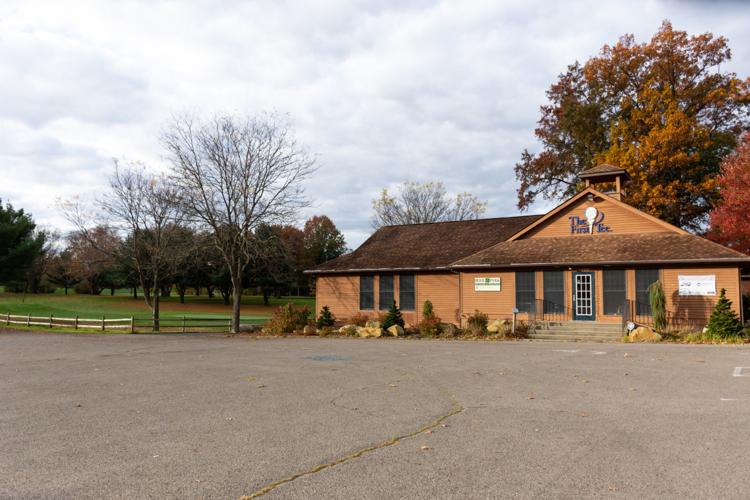 And speaking of youth outdoor activities, boys and girls throughout northwestern Pennsylvania know the facilities well. It is the host to several high school competitions, including the annual District 10 Cross Country Championships with featured 331 boys and 273 girls recently as they sought berths in the PIAA State Championships.
There are also high school tennis matches and tournaments on the courts in the fall and spring, courts that are busy all summer long for recreational play. And recently the park built pickleball courts to please people who engage in the rapidly growing sport.
If you aren't into the normal sport of golf, there is also a course set up for disc golf. And there is an outdoor pool where families enjoy a way to beat the heat in the summer for a low fee, or where others can exercise in set times for lap swims.
The most popular of all activities are walking, running or bike-riding. The roadways are crowded at many times of the day with people making the rounds of the roads. It is a wonderful spot to walk dogs and — oh yeah — poop bags are available.
There is a exercise course, where you can walk or run as well as stop at several stations to perform various exercises to get a well-rounded workout.
There are various playgrounds for the children and even a dog park. There is also a fantastic performing arts center that offers concerts every Wednesday and Sunday evening in the summer. And yes, they are free as well.
During the winter, sledding is popular on one main hill and some people enjoy cross-country skiing.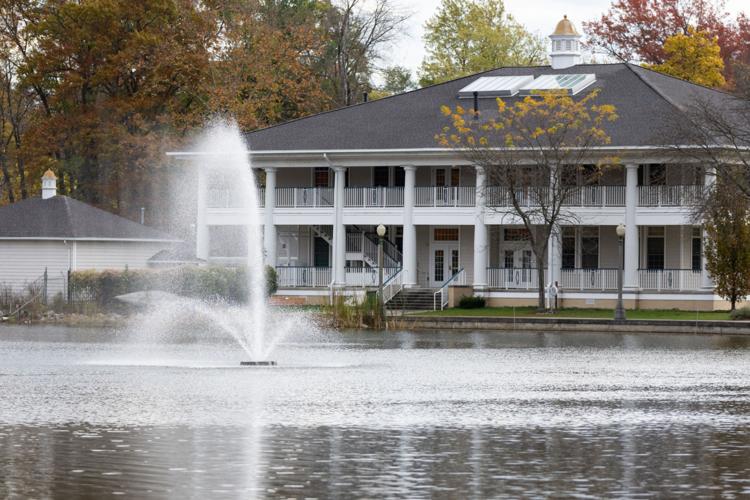 The one outdoor sport that isn't permitted, of course, is hunting. However, people "shoot" deer, squirrels and other wildlife on their phones or with traditional cameras.
While communities celebrate Labor Day every year, not so in Mercer County. There they celebrate "Buhl Day" to honor the legacy of the couple who did so much to provide great outdoor activities for the people of the area and the thousands of visitors every year. 
More than 400,000 people use the facilities at Buhl Farm Park every year. If you love the outdoors, you should join the group. You won't regret it.
———
For more information on Buhl Park, visit http://www.buhlfarmpark.com.